Regular price
Sale price
$20.00 CAD
Unit price
per
Sale
Sold out
1-2 Year Old Bareroot Seedling 12"-18"
Honey locust is a bright happy tree with many uses. It is fast growing, fixes nitrogen and produces copious biomass through leaf shed and woody debris. This tree yields pods that were a favorite food of woolly mammoths and mastadons back in the day and would manage to feed wildlife or livestock pretty well in the modern age. These trees tolerate urban conditions and pollution with ease thus making them a lovely street tree. Honey locust casts a light shade and works well as pioneer species to make way for more long lived plants. One of its greatest beneifts is the ability for it to fix nitrogen into the soil and live in very marginal sites. 

We purchased seedstock of a thornless variety that reportedly grows true to type. Honey locusts thorns can be vicious so the inermis variety could be a real benefit to those hoping to avoid stabbing themselves, popping tires or prying thorns out of kids and animals. Thornless seedlings can develop thorns randomly so heads up!
Share
View full details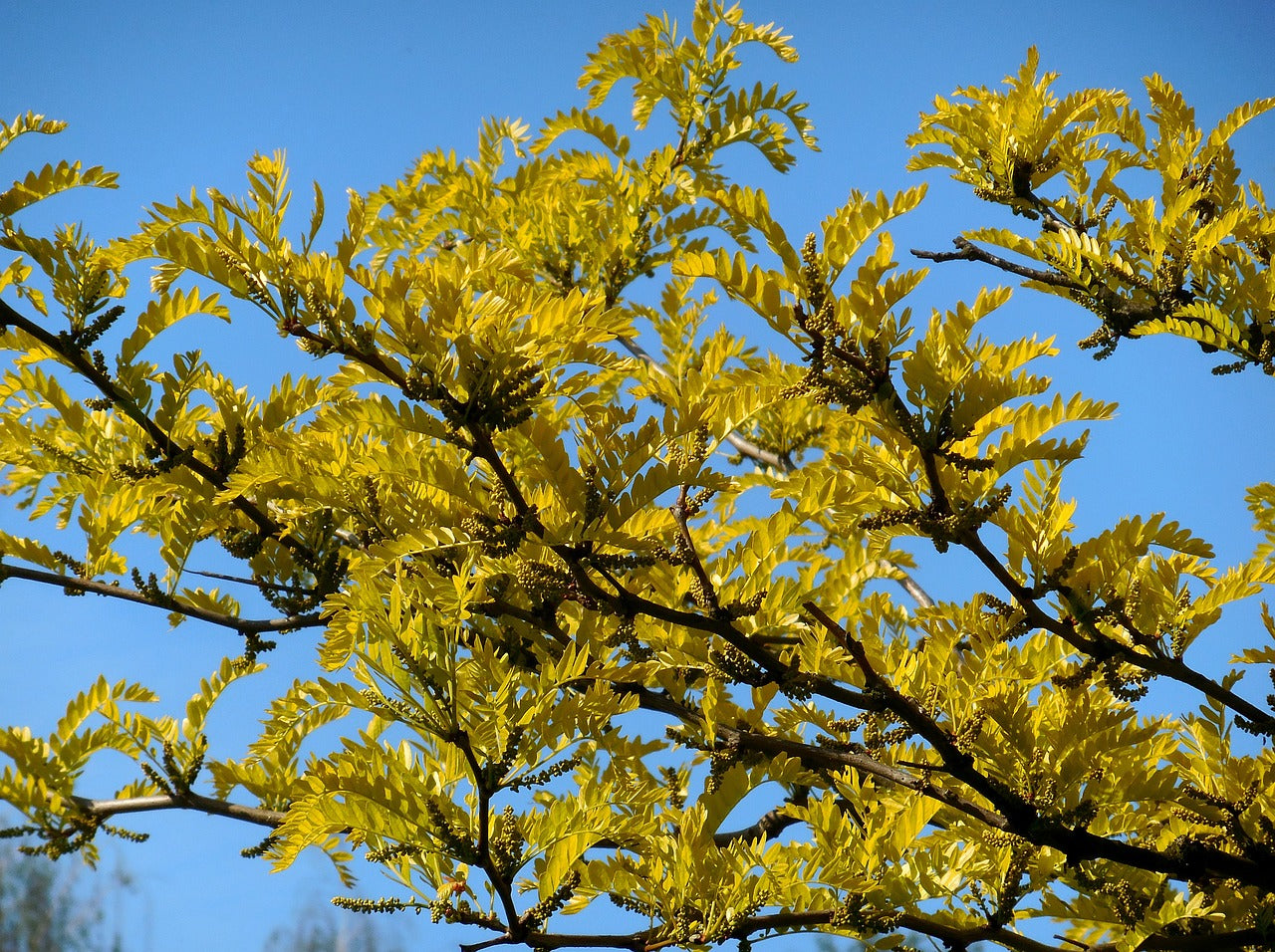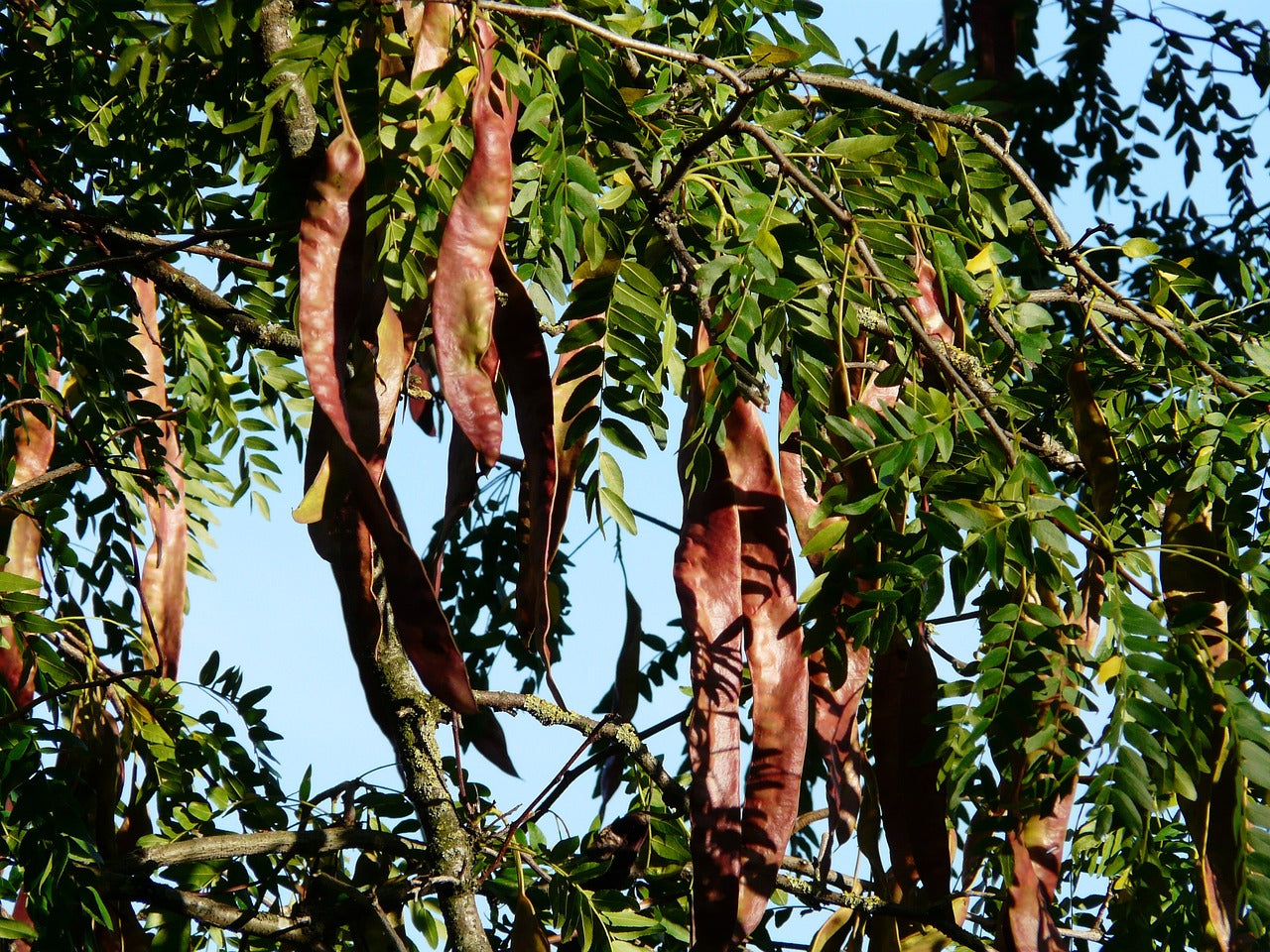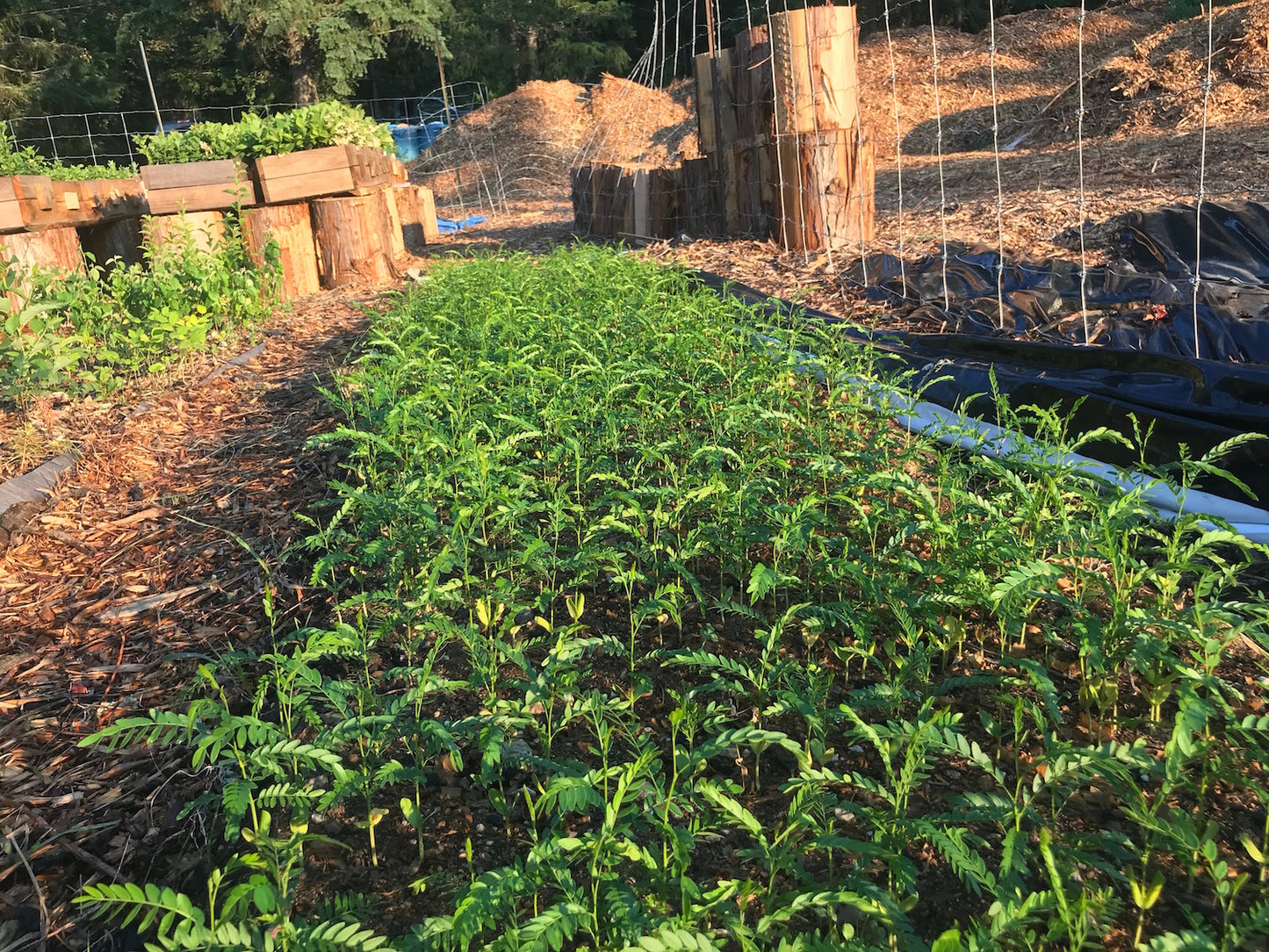 Collapsible content
The Tree

Height at maturity:Up to 30 meters

Hardiness Zone:

3

Water Requirements:

Drought tolerant, average to low water needs

Years to bear:

Solar:

Partial Sun to Full Sun

Pollination:

Self Fertile

Soil:

Tolerates a range of soil conditions including the most challenging types
The Benefits

-Nitrogen Fixer
-Pods feed wildlife and livestock
-Prolific biomass producer
Additional info

-Great for coppicing and pollarding
-Beware, we have heard reports that injured and cut thornless varieties are able to begin growing thorns on their damaged sites