Regular price
Sale price
$20.00 CAD
Unit price
per
Sale
Sold out
1 Year Old Bareroot Seedling 12"-24" tall
The Bur Oak is an amazing arboreal ally and could easily have been the national tree of Canada given its range and importance. Found in the western prairies of Alberta to the coasts of New Brunswick this tree really does it all. Boasting the largest acorn of the all the Oaks in North America with some of the lowest tannin contents to go with. The Bur Oak could  become an integral part of a food security plan for a homestead or community. Once mature the Bur Oak has an ability to produce giant masting crops every few years and even puts out a decent amount of acorns in off years. The tree we collect seed from is a relic that has yet to disappoint when we go to collect. Additionally it is highly prized for its timber value. Bur Oak is a key ecosystem element for its ability to feed many types of wildlife while providing habitat and shade. Likely the most remarkable thing about the Bur Oak is its ability to thrive in a variety of environments, soil types and moisture conditions. 
Share
View full details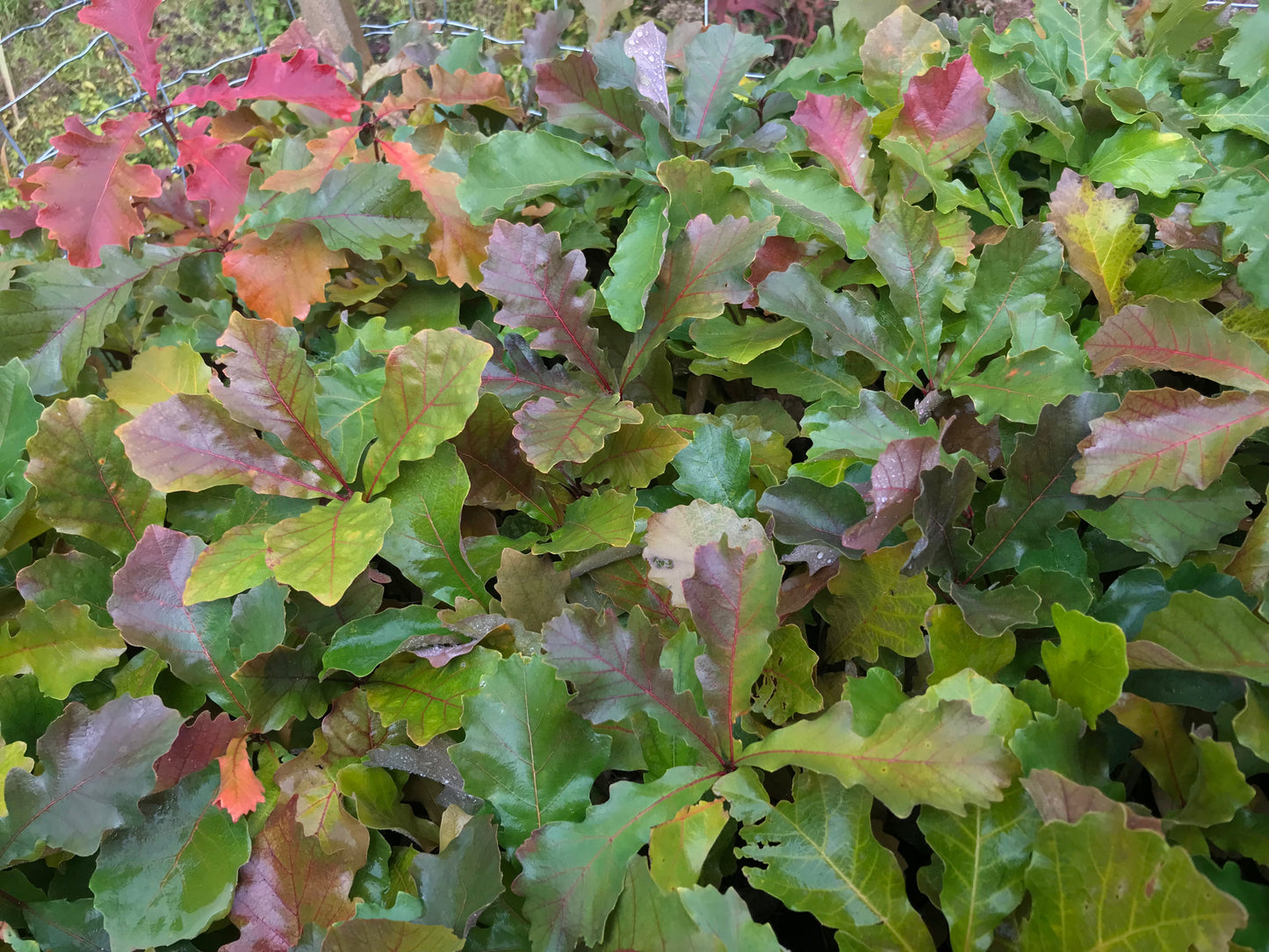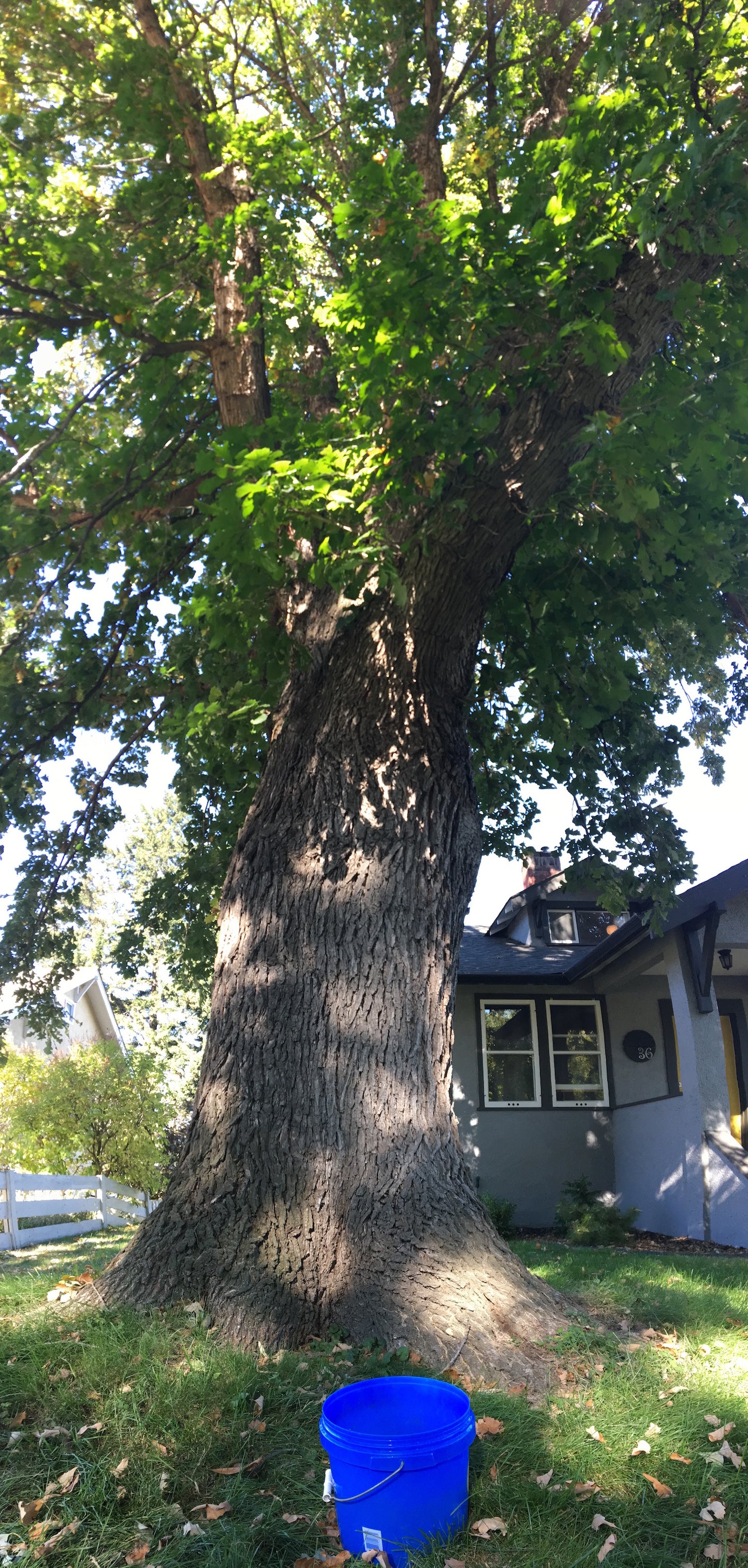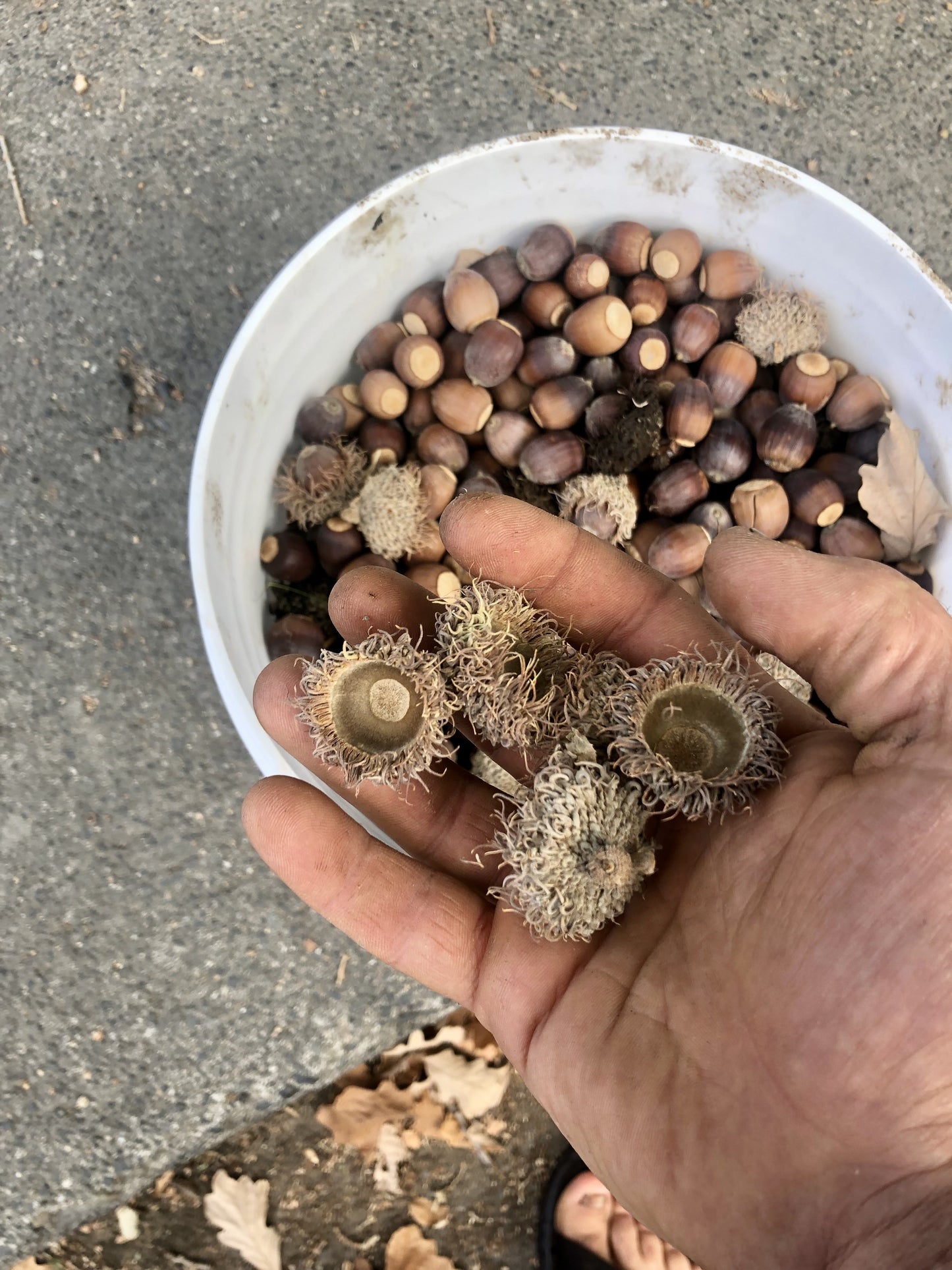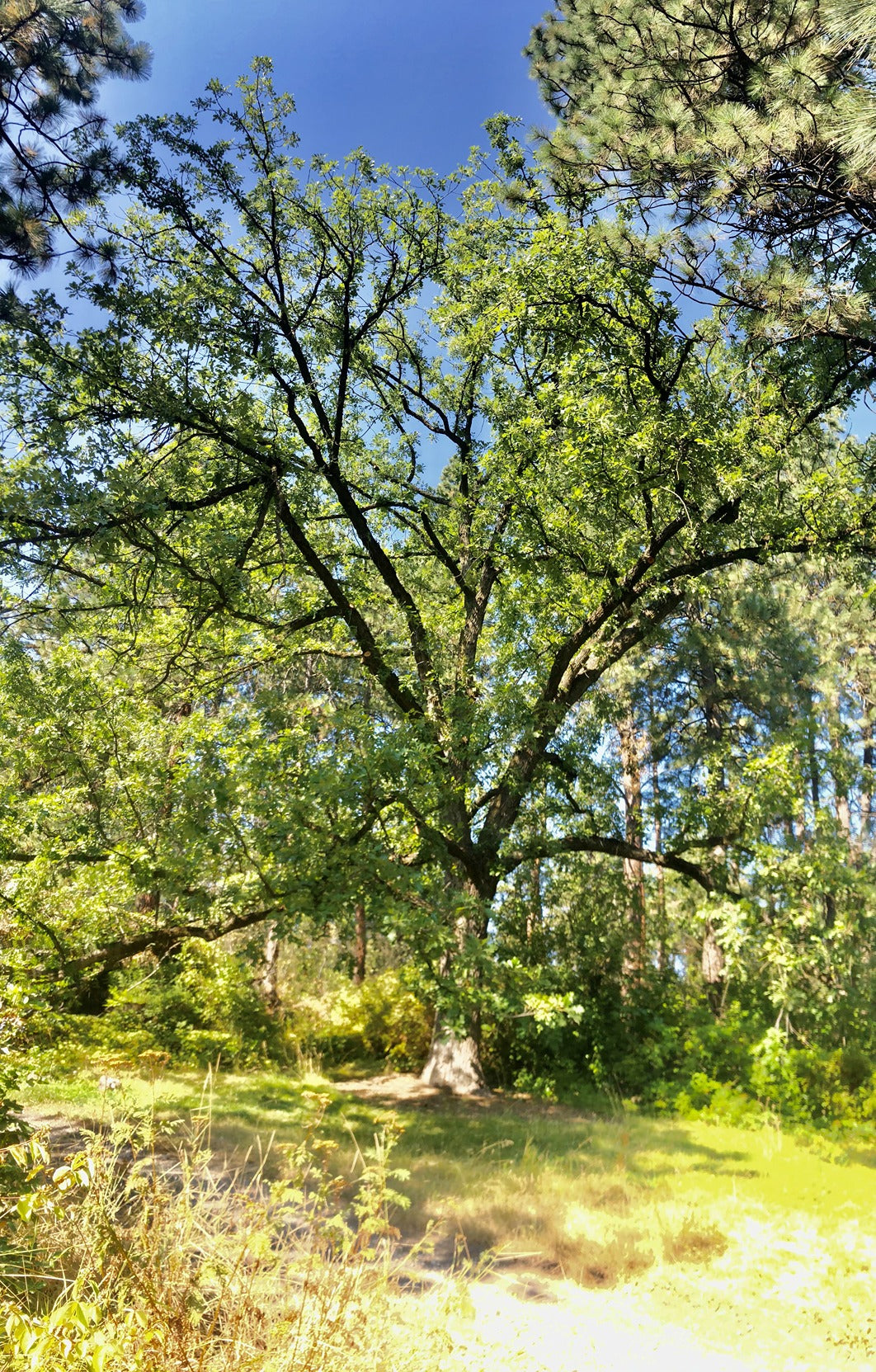 Collapsible content
The Tree

Height at maturity:Up to 50m

Hardiness Zone:

3

Water Requirements:

Tolerates wet and dry environments. Prefers well drained moderately wet soil.

Years to bear:

6 but can be highly variable among seedlings

Solar:

Full sun

Pollination:

Self Pollinating, plant another nearby to ensure good nut set

Soil:

Tolerates a range of soils from light sandy soil to heavy clay. Can also tolerate a range of ph whether alkaline or acidic.
The Benefits

-One of the most edible acorns
-Easy to grow, highly adaptable
-One of the tallest, mightiest trees you will plant