Regular price
Sale price
$20.00 CAD
Unit price
per
Sale
Sold out
1-2 Year Old Bareroot Seedling 10"-18"
Sugar berry tree should be the proper common name for the poorly named hackberry. The Hackberry (Celtis occidentalis) is a notable tree in Northeastern forests, valued for its fruit that feeds foragers and wildlife as well for its distinctive, ridged bark. This underappreciated tree produces hardy wood, fits well in urban and natural settings, and offers excellent shade.
Hackberries bear nutritious fruit with a sweet skin and a crunchy nut inside, a staple in ancient human diets. The fruit varies in flavor but is generally sweet and can be processed into a convenient food source. The sugar berry tree is a relative of elms but does not suffer from dutch elm disease and is a good replacement for the large number of elm specimens that will be replaced over the coming years. 
Harvesting the berries can be done from fall to spring; they're durable and ideal for trail snacks. The tree's unique bark and adaptability to various environments, including urban landscapes, make it a practical choice for city planting. It's drought-resistant, non-messy, and grows fast in good soil.
They are particularly suited to rich alluvial soils but adapt well to both sandy and heavy clay soils. While they prefer a neutral to slightly alkaline pH, hackberries are tolerant of acidic conditions.These trees are drought-tolerant once established, making them suitable for areas with occasional dry spells. Nonetheless, for optimal growth, regular watering is recommended, particularly in the first few years and during prolonged dry periods.
Hackberries thrive in full sunlight, requiring at least six hours of direct, unfiltered sunlight per day. They can tolerate partial shade but will produce fewer berries and have less dense foliage.
Share
View full details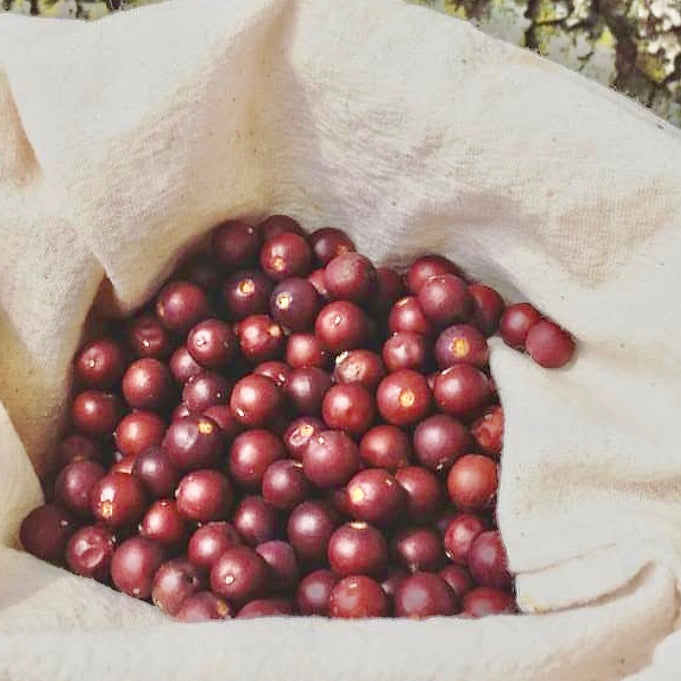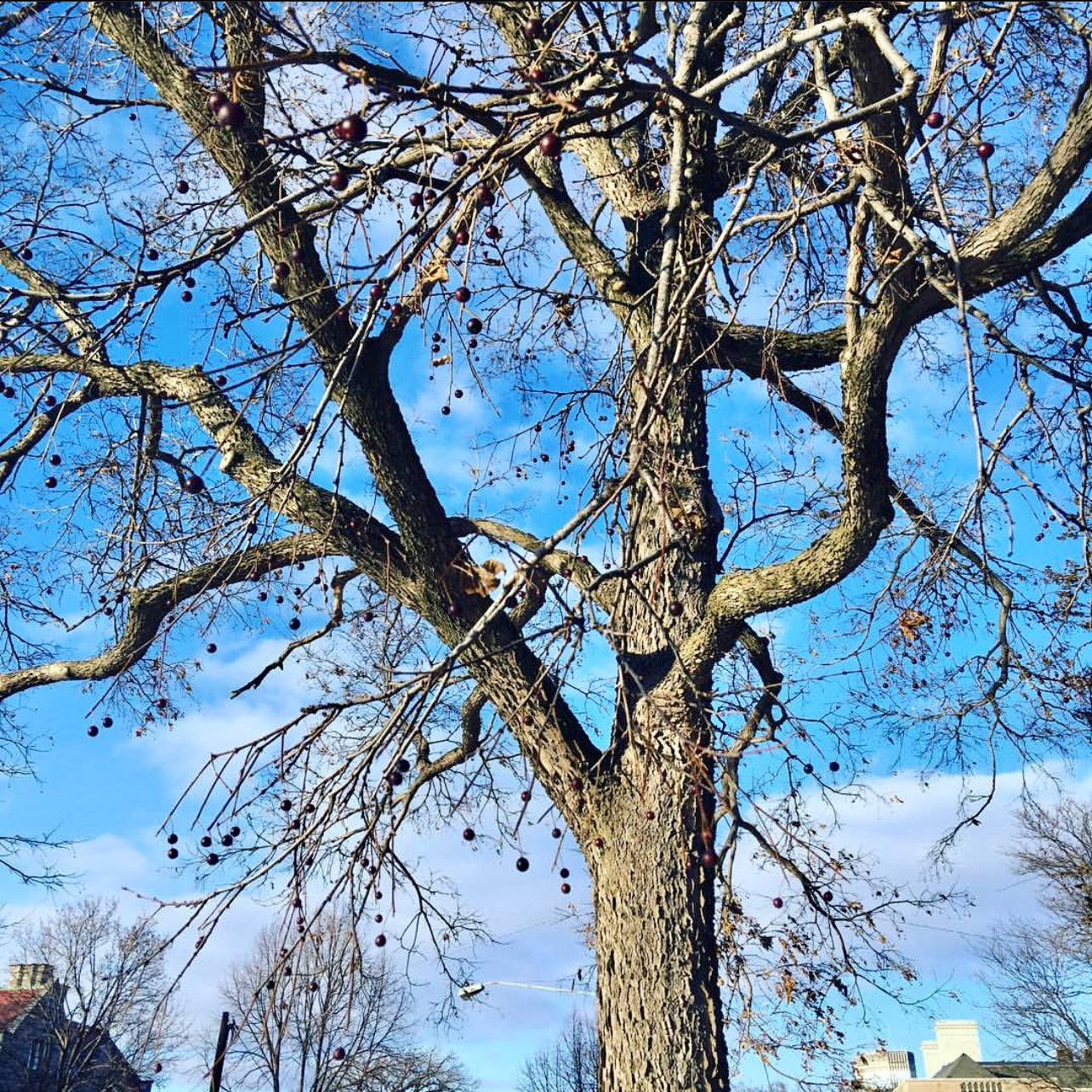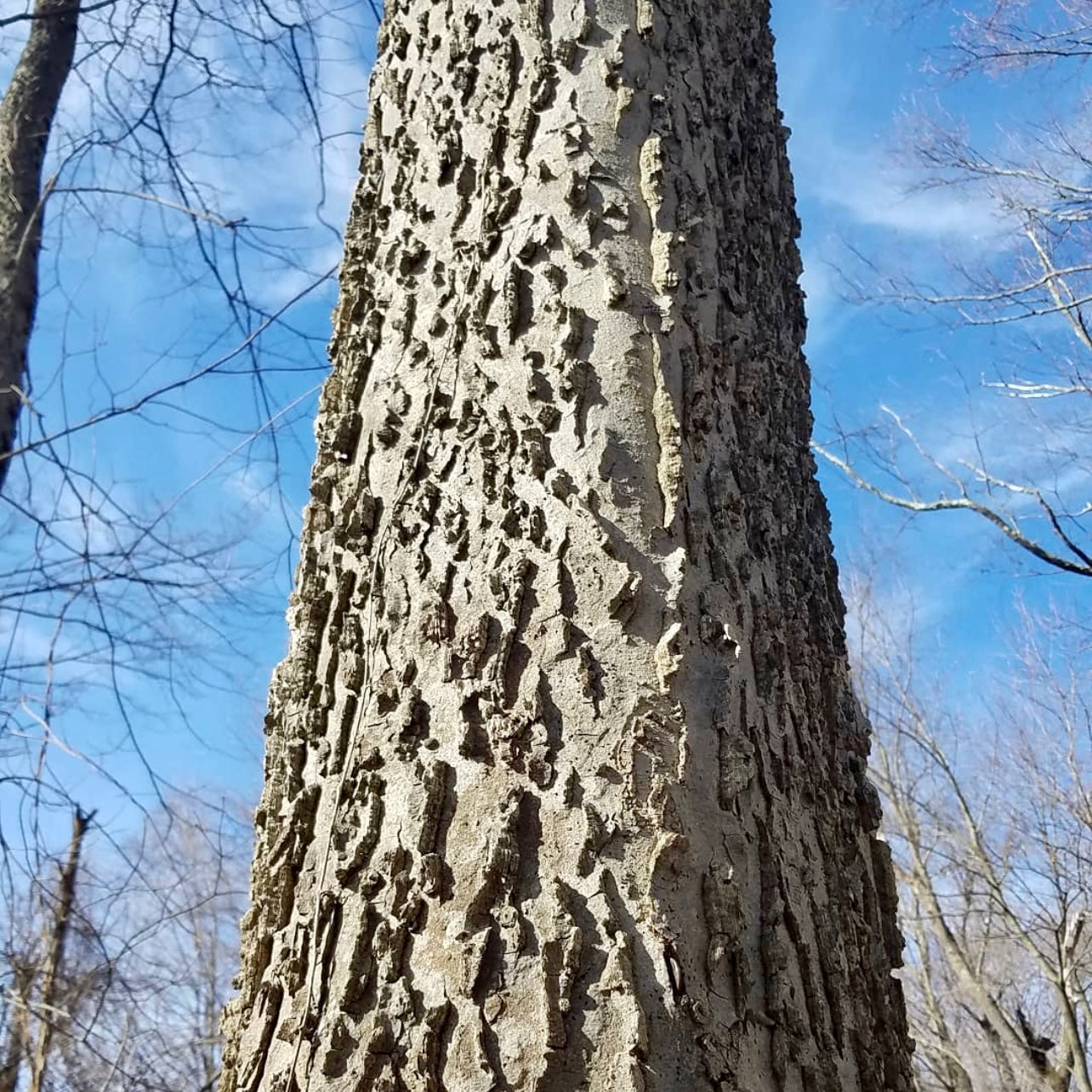 Collapsible content
The Tree

Height at maturity:60+ feet

Hardiness Zone:

3

Water Requirements:

Average

Years to bear:

6-8 years

Solar:

Full Sun

Pollination:

Wind pollinated, best to plant a small cluster together for best fruit set

Soil:

Highly adaptable
The Benefits

-Not susceptible to dutch elm disease
-Urban tolerant
-Lives in a range of sites
Additional info

-Though the fruit flesh is thin around a decent sized seed the seed is also edible. So the best way to process these for food is by grinding the berries with the seed to make a sweet crunchy paste that can be mixed into wild granola