Regular price
Sale price
$10.00 CAD
Unit price
per
Sale
Sold out
20 seeds stratified in wet sand.
The heartnut is a Japanese walnut with a variety of nuts that are heart-shaped and crack out in two halves. The flavor of the heartnut is similar to grocery store walnuts but without any bitterness. Heartnuts grow incredibly fast, especially in well drained calcium rich soil. These beautiful trees have a wide spreading crown and make a wonderful shade tree. They produce bountiful crops of nuts on an almost yearly basis. Some complain that they are hard to crack open but all you need is the right type of nut cracker to open their gift. Of all the walnuts heartnuts look the most tropical and exotic though are probably the least cold hardy of our walnut selections. Site in a warm microclimate to avoid damage from late spring frosts. 
Share
View full details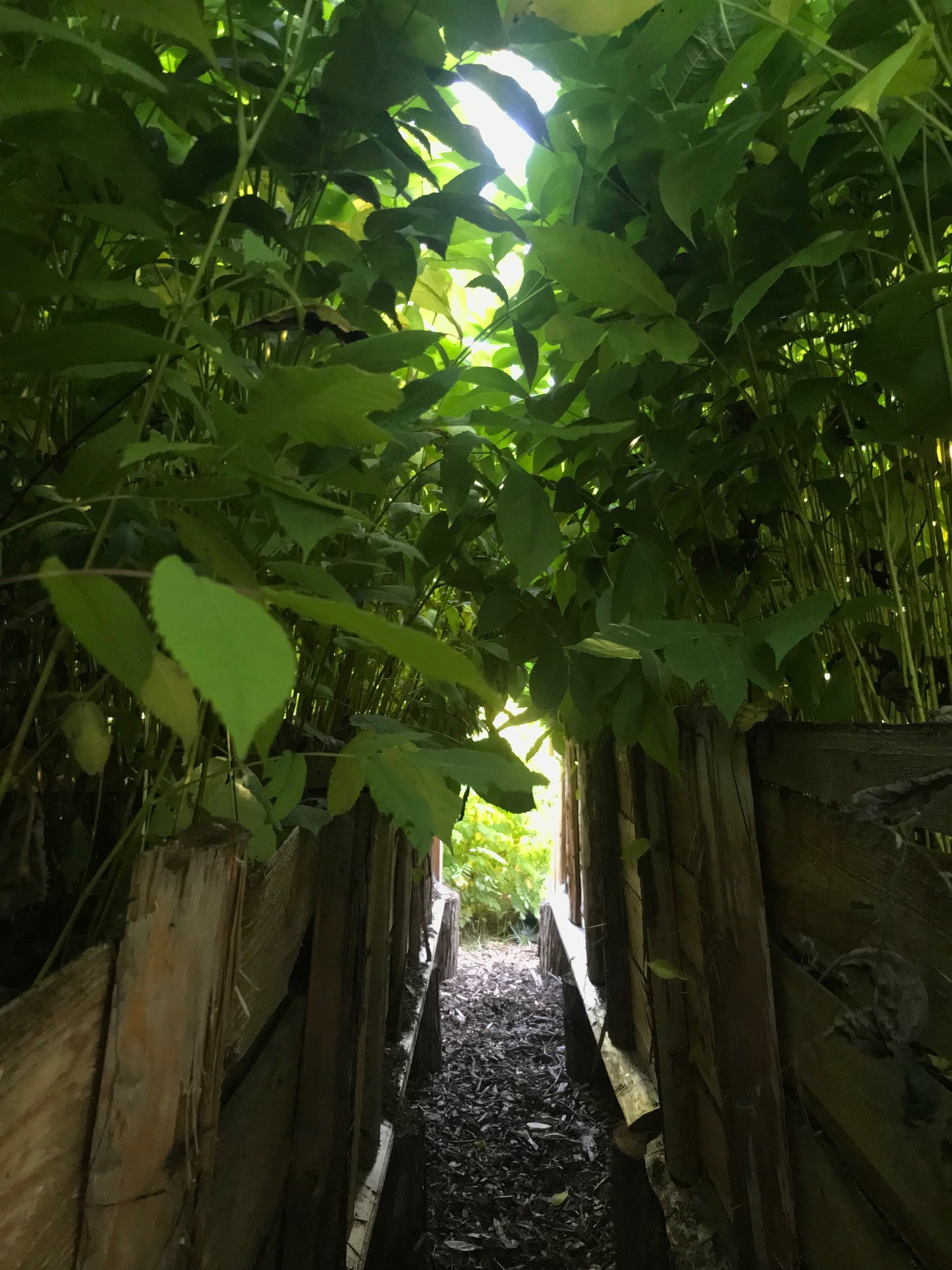 Collapsible content
Planting Directions

Planting Depth: Plant 1/2" to 1" deep. Mulch with a thick layer of sawdust

Nursery Practice: Direct seed to permanent site (risky due to likelihood of critter theft) or the preferred method is planting in air prune bed. Space seed at least 4 inches apart. Do not move live plant until dormant.


Planting Out: Seedlings can be field planted directly or after the 1st year in the home nursery once dormant. Be careful not to break the taproot when digging from the nursery bed.

The Tree

Height at maturity:Up to 30 meters

Hardiness Zone:

4

Water Requirements:

Average to moderate water needs, well draining soil a must

Years to bear:

7

Solar:

Prefers full sun

Pollination:

Need 2 for adequate pollination. Try siting next to a butternut and create your own buartnut hybrid

Soil:

Calcium rich well draining. Prefers a rich loamy bottomland soil