Regular price
Sale price
$15.00 CAD
Unit price
per
Sale
Sold out
1 year old bareroot seedling 12"-24" tall
Chokecherry is very cold hardy and can produce in a zone 3. Chokecherry bushes are an excellent choice for homesteaders seeking both aesthetic appeal and utility. They flourish across a wide range of soil types, preferring well-drained, rich loam but are equally at home in sandy conditions. Full sun to partial shade is ideal to nurture their robust growth and prolific flowering.
Reaching heights up to 20 feet, these deciduous trees boast a stunning display of fragrant white flowers that give way to clusters of small, tart fruits. The purplish-black berries, often used in creating delectable pies, jellies, and syrups, hold a revered place in traditional recipes and offer a burst of flavor.
Chokecherry can be used for a root stock for other prunus species. Although it makes smaller astringent fruit a few chokecherry bushes can outproduce an entire home orchard with absolutely no care. 
Beyond their culinary uses, Chokecherry Trees are a cornerstone species for wildlife sustenance. The fruits serve as a vital food source for an array of birds and mammals, contributing to biodiversity and ecological balance.
Share
View full details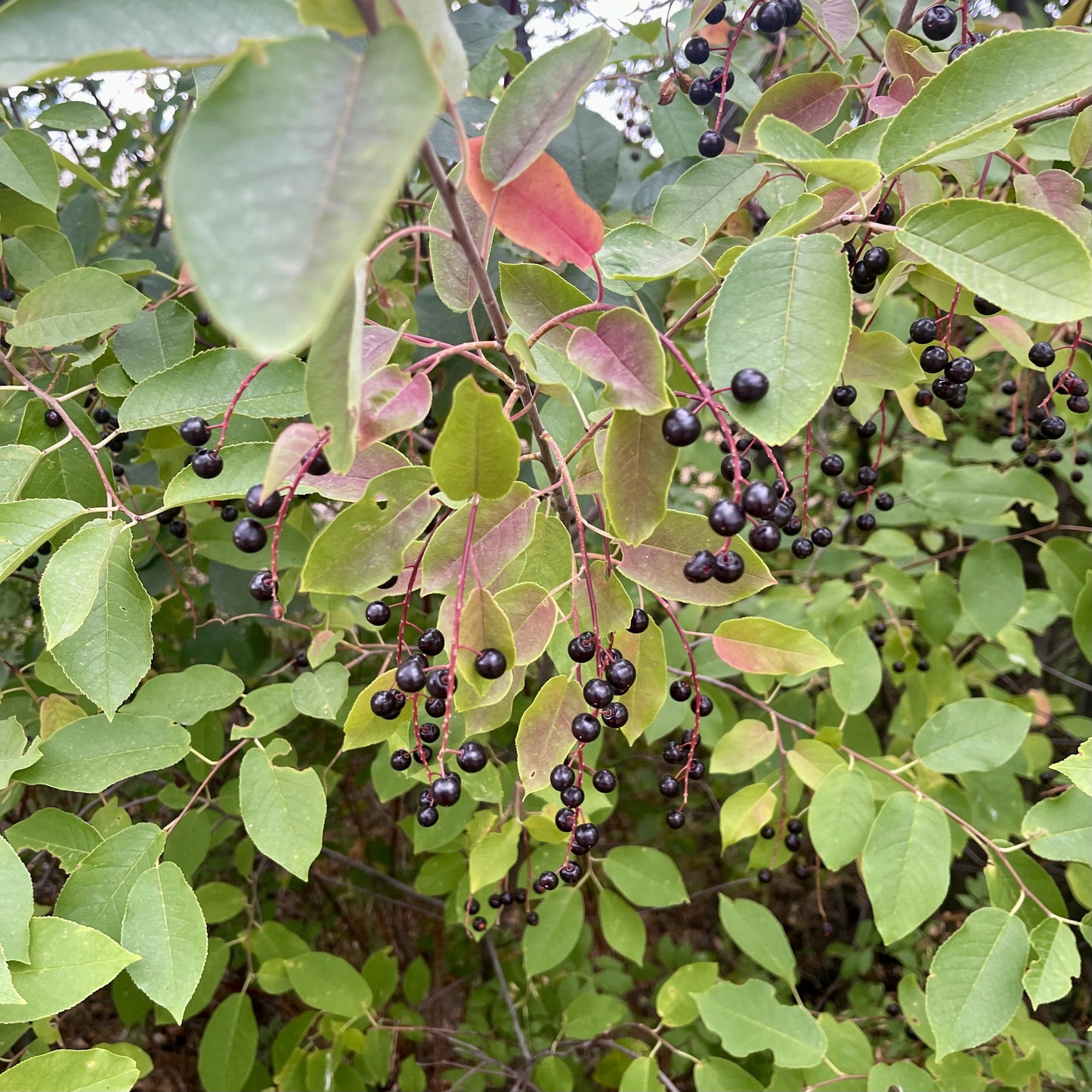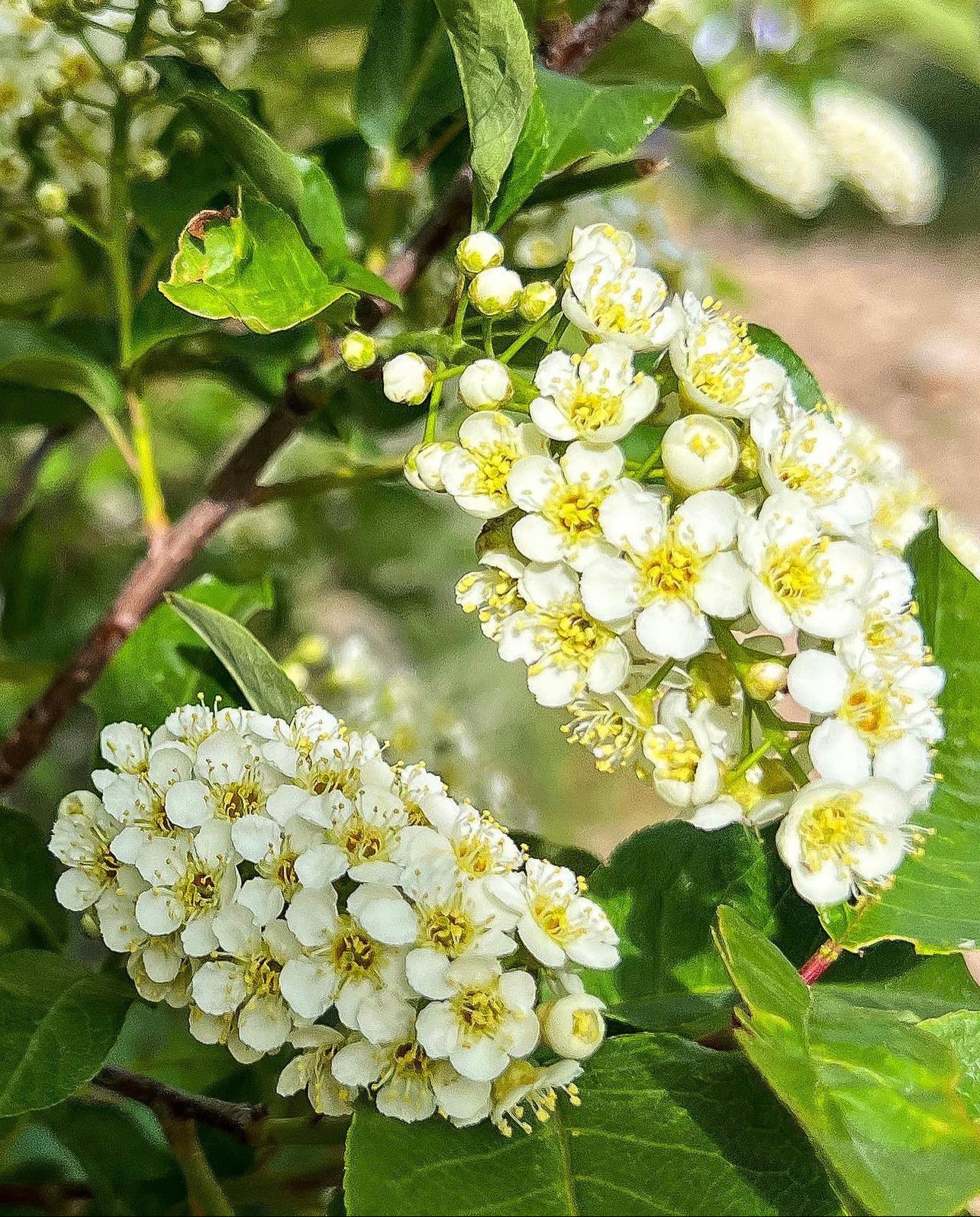 Collapsible content
The Tree

Height at maturity:Up to 20 feet

Hardiness Zone:

3 and we've heard reports that this species can grow in even colder conditions

Water Requirements:

Low to medium

Years to bear:

4-6

Solar:

Part Sun to Full Sun

Pollination:

Somewhat self fertile but improves pollination and fruit set with a friend nearby

Soil:

Tolerates a range of soil types
The Benefits

-Good as a pollinator for other cherries and plums
-Used as a cold hardy rootstock
-Incredible wildlife tree
Additional info

-Fruits can be ground up cooked and dried into leather. The seeds become edible in the dired fruit leather and the cyannide in the seeds becomes erased