Regular price
Sale price
$20.00 CAD
Unit price
per
Sale
Sold out
2 Year Old Bareroot Seedling 14"-24"
*Please Limit Mulberry Quantity to 3, thanks!*
Mulberries are stupendous trees that can provide copious food for humans, wildlife and makes an excellent silvopasture forage crop for chickens or pigs. Yes white mulberries produce red and black fruit, if you think you only want a black mulberry there's a good chance that the delicious mulberries you've tried in the past are actually white mulberries with black or red fruit. Mulberries produce continuously so you will not need to fear other animals destroying your entire crop. Mulberries are capable of producing ripe fruit all summer long. The berries are good fresh, dried, or made into jams.
Our mulberries are grown from locally gathered seeds in the interior of British Columbia and are well adapted to a cool temperate climate. Mulberry trees contain ranging fruit colors from white to red to dark purple. They can sometimes be as big as 50-60 feet tall, though 30 feet is a more typical mature height.
The seedlings are unsexed. They can be male or female. Only a female is necessary for fruit and a male present nearby will ensure that the fruit of the female trees have viable seeds.The advantages to seedlings are that they provide genetic diversity and are much more accessible financially so they are more easily planted in large numbers.
Share
View full details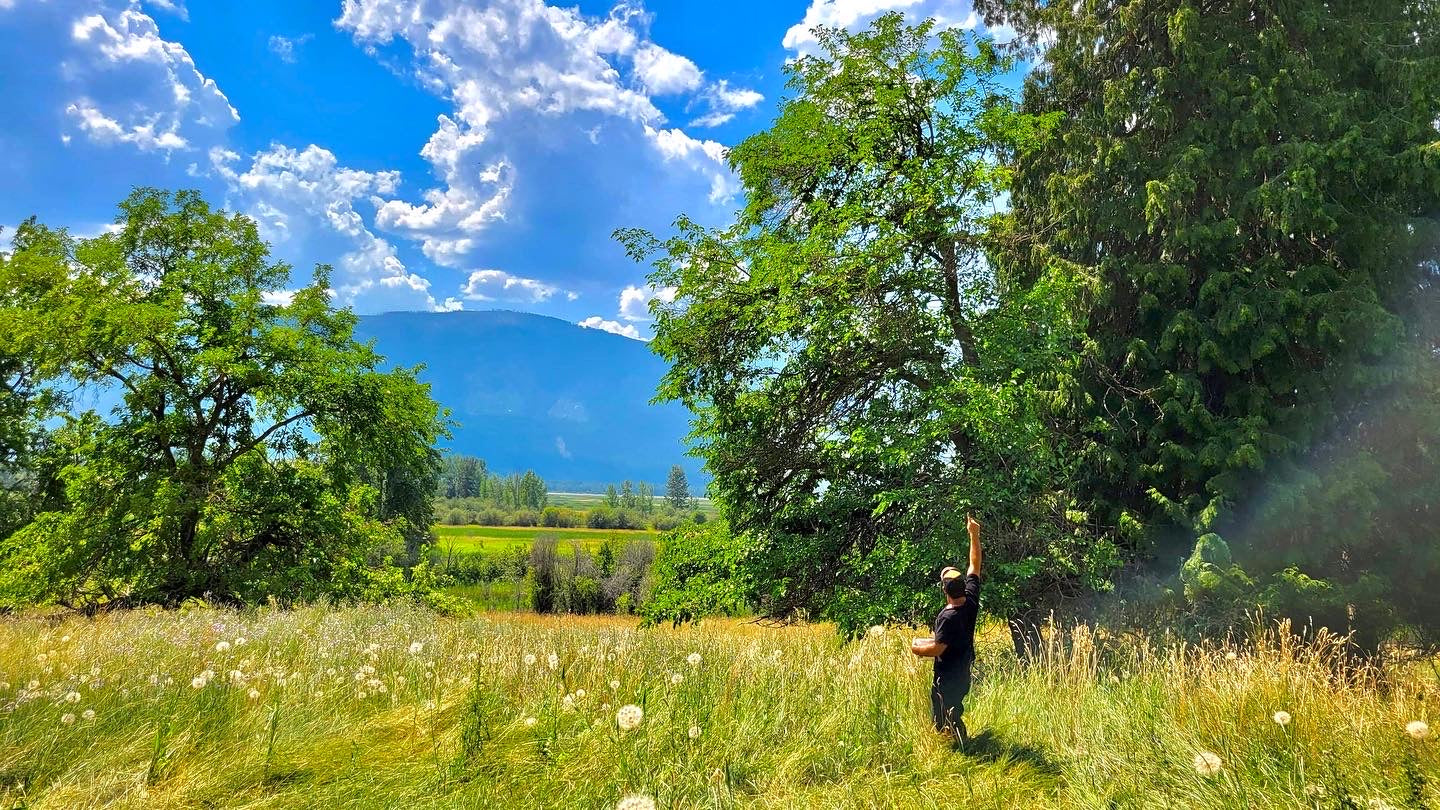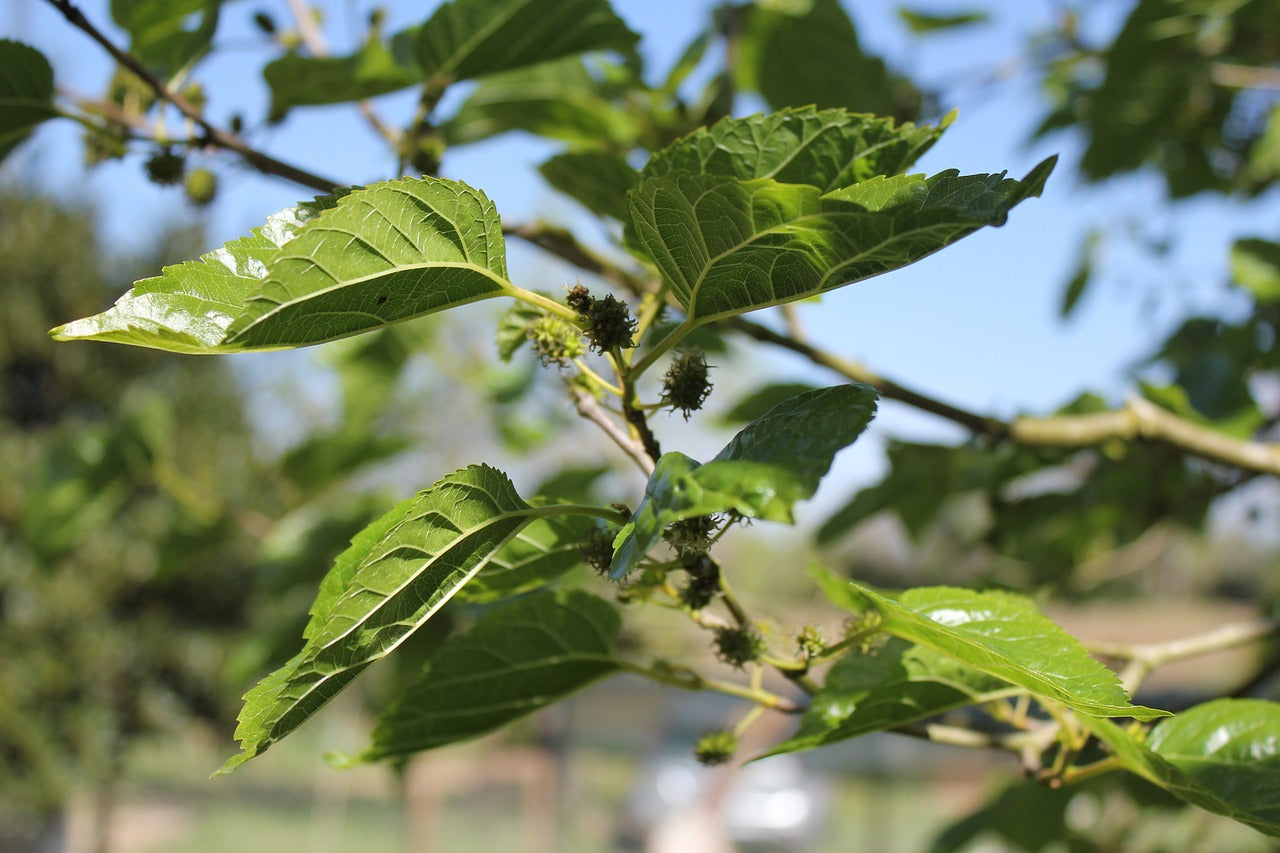 Collapsible content
The Tree

Height at maturity:Up to 20 meters but typically 10 meters

Hardiness Zone:

4

Water Requirements:

Average to low

Years to bear:

4-5

Solar:

Prefers full sun and a hot location

Pollination:

Trees are male or female or both. Only females or intersex trees are needed to produce fruit, a male nearby will give that fruit seed

Soil:

Prefers rich loam but can adapt to a range of soil types
The Benefits

-One of the longest windows for fruiting, sometimes June to October!
-Great for wildlife, birds, mammals, livestock, kids
-Edible leaves for livestock or humans
Additional info

-Great firewood quality wood, especially for how fast it grows!
-White Mulberries often produce black fruit
-If you find out you have a male just graft onto it