Regular price
Sale price
$20.00 CAD
Unit price
per
Sale
Sold out
1 Year old bare root seedling 24"-36"
Originating from the Eastern U.S. and parts of Central Mexico, this tree is widely cultivated for its striking pink blossoms, despite no longer being found naturally in Southern Ontario. Foragers and others continue to enjoy its flowers and seeds fresh or fried, and use its green twigs for seasoning.
The tree thrives in various soil types, dazzling with millions of edible, citrusy flowers each spring. The edible pods it produces are especially tasty when sautéed or fried. Heart-shaped leaves maintain its appeal outside the blooming season.
Suitable for zone 4, it prefers loam or clay loam but adapts well to most soils. Flowering occurs from spring to early summer, with self-pollination producing pods, though a different Redbud tree enhances pod quantity and quality.
Requiring 6-10 hours of daily sunlight, it grows 6-9 meters tall with a spreading habit.
The unique characteristic of this tree species is its "cauliflory" trait, where flowers emerge directly from the trunks and branches, rather than at the branch tips as seen in many other flowering trees. Over time, older specimens display a textured appearance on their trunks and branches, bearing the marks of years of prolific flower and seed production.
Share
View full details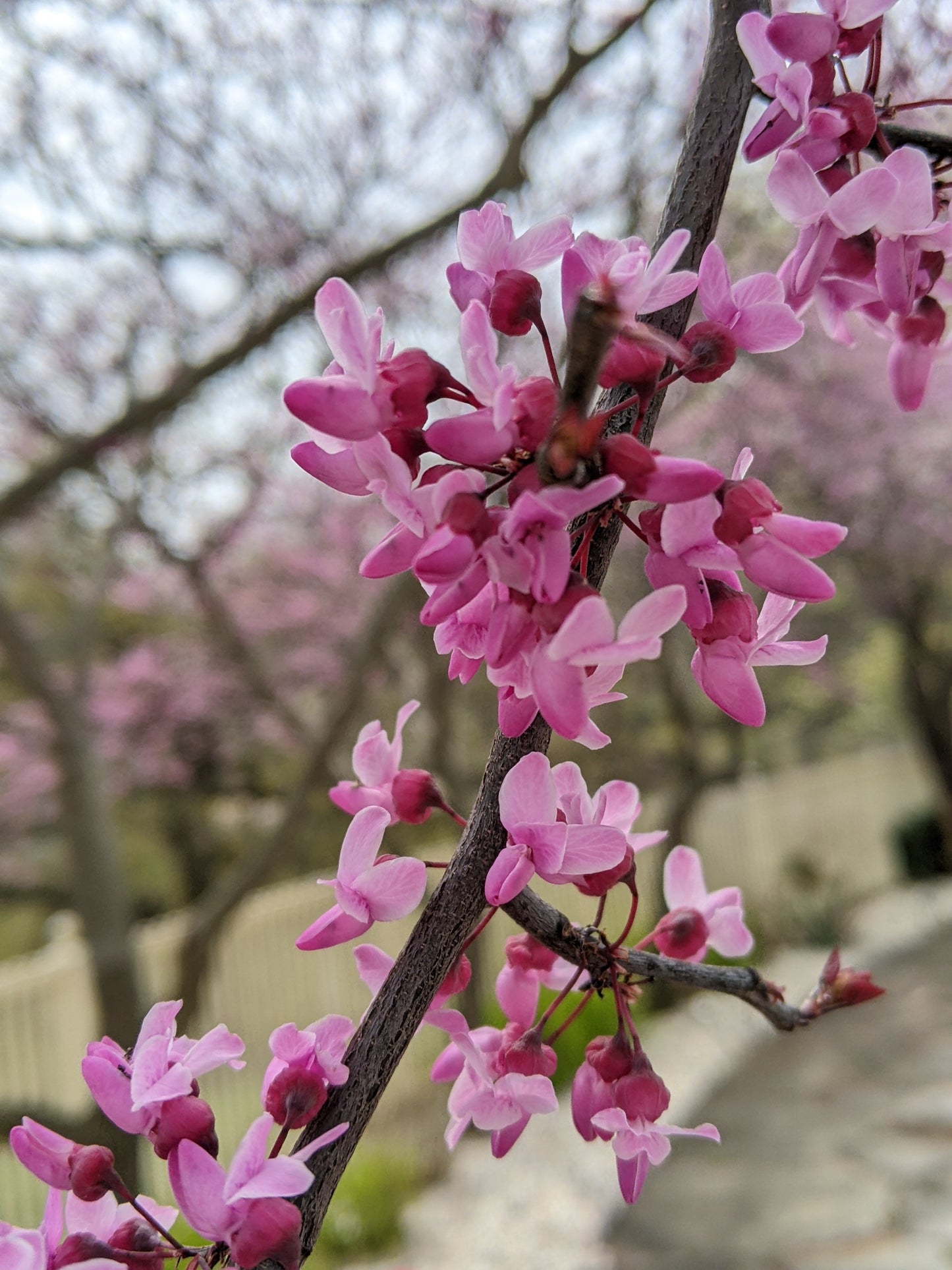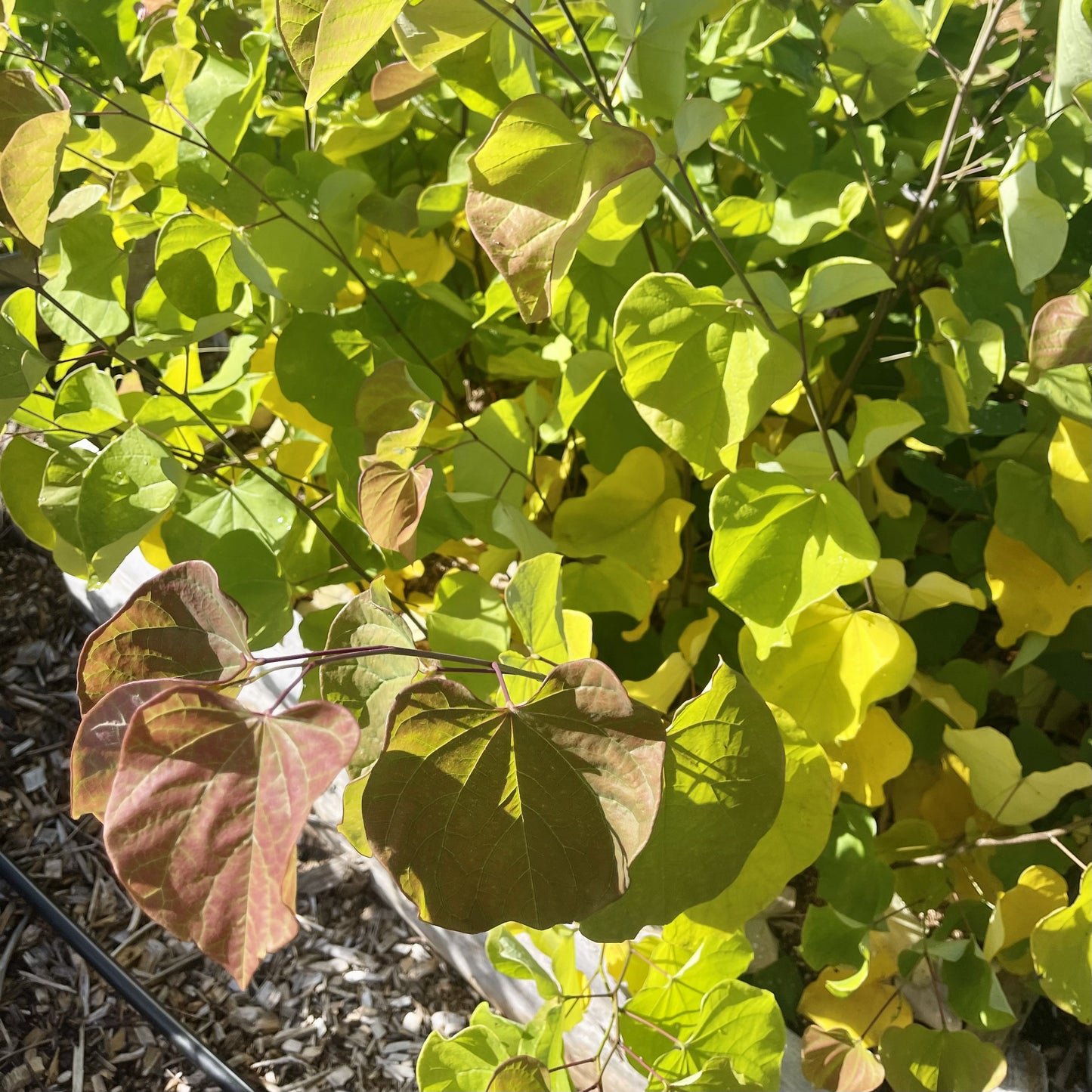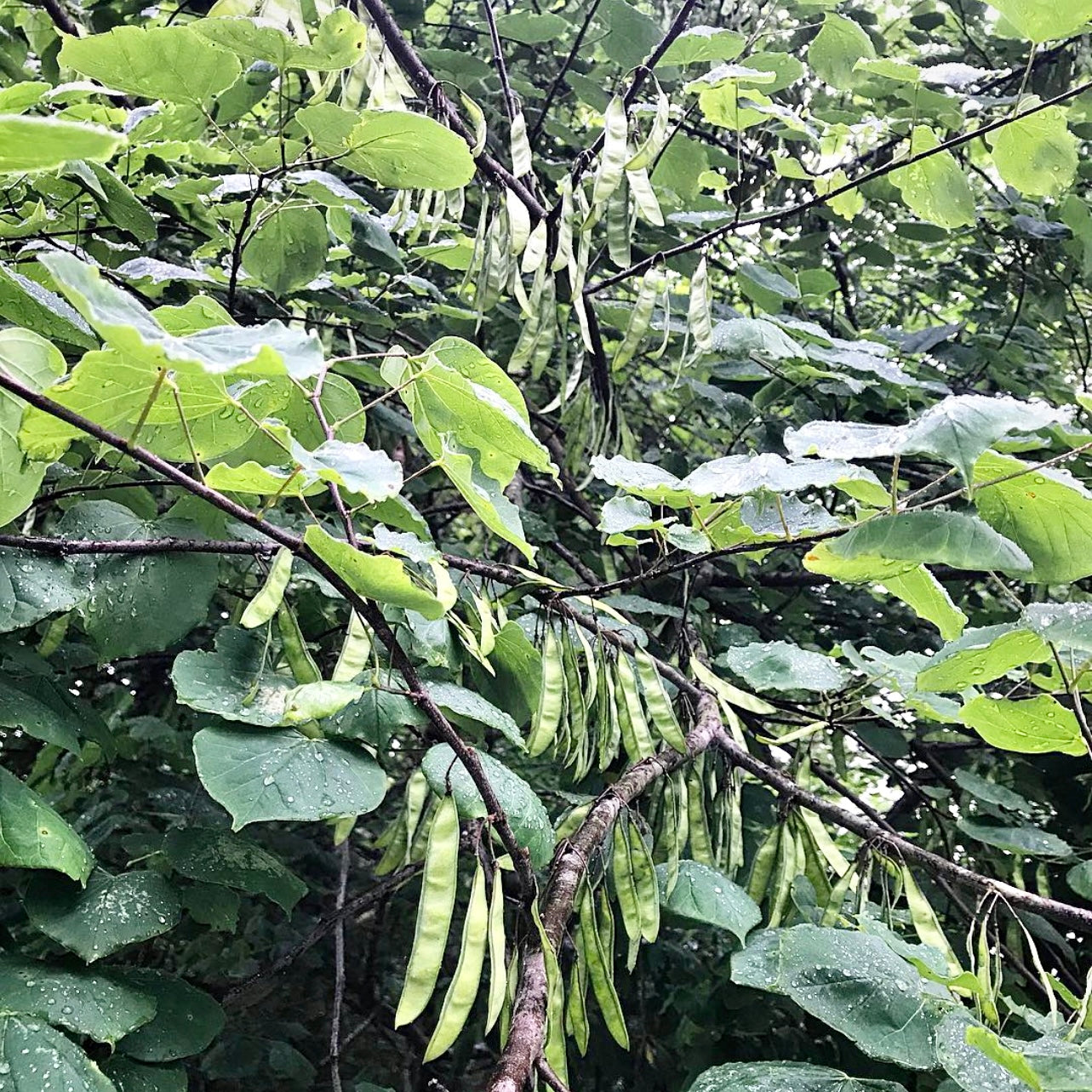 Collapsible content
The Tree

Height at maturity:up to 10 meters

Hardiness Zone:

4

Water Requirements:

average

Years to bear:

Solar:

Part sun to full sun

Pollination:

self fertile

Soil:

Tolerates a range of soil types preferring rich well drained soils
The Benefits

-Beautiful blooms, leaves and fall color
-Food source for pollinators
-Edible pods
Additional info

Our seed came from a northern source. These grew incredibly fast for us in our nursery soil so if you give it a rich site to grow it will respond well.