Regular price
Sale price
$20.00 CAD
Unit price
per
Sale
Sold out
1 Year Old Bareroot Seedling 
Regular 16"-24" 
XL "24-36" with huge root systems
Nanking Cherry (prunus tomentosa) is a fruit producing shrub yielding delicious small red fruits. The bright red cherries are slightly smaller than typical sweet cherries but will act as an overall more resilient tree compared to its more domesticated relative.
Nanking cherries are hardy, disease resistant plants from central Asia that are commonly grown throughout that region. Often grown as an ornamental Nanking cherries have beautiful form, colorful foliage and sharp red fruit making them a lovely aesthetic edition to any homestead or front yard. A reliable fruiting bush cherry even in spite of wonky spring temperatures (like early frosts). 
These cherries are perfect for a variety of dishes. They can be used in jams, jellies, pies, and tarts. Their unique flavor also makes them great for sauces and syrups. Like most cherries, Nanking cherries are rich in vitamins, particularly vitamin C, and antioxidants. Apart from their use for human consumption, these cherries also attract birds and other wildlife, adding to the biodiversity of your garden.
Share
View full details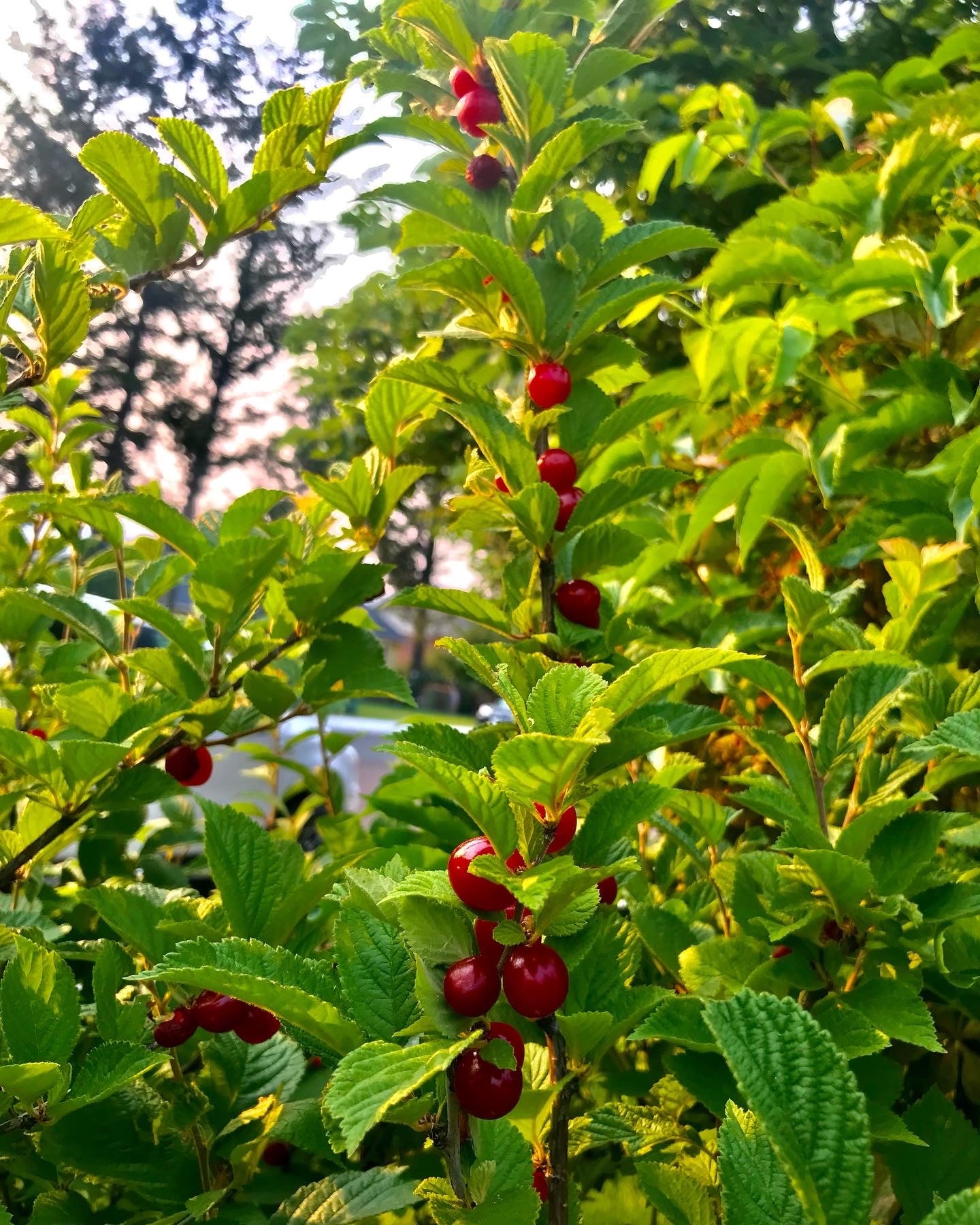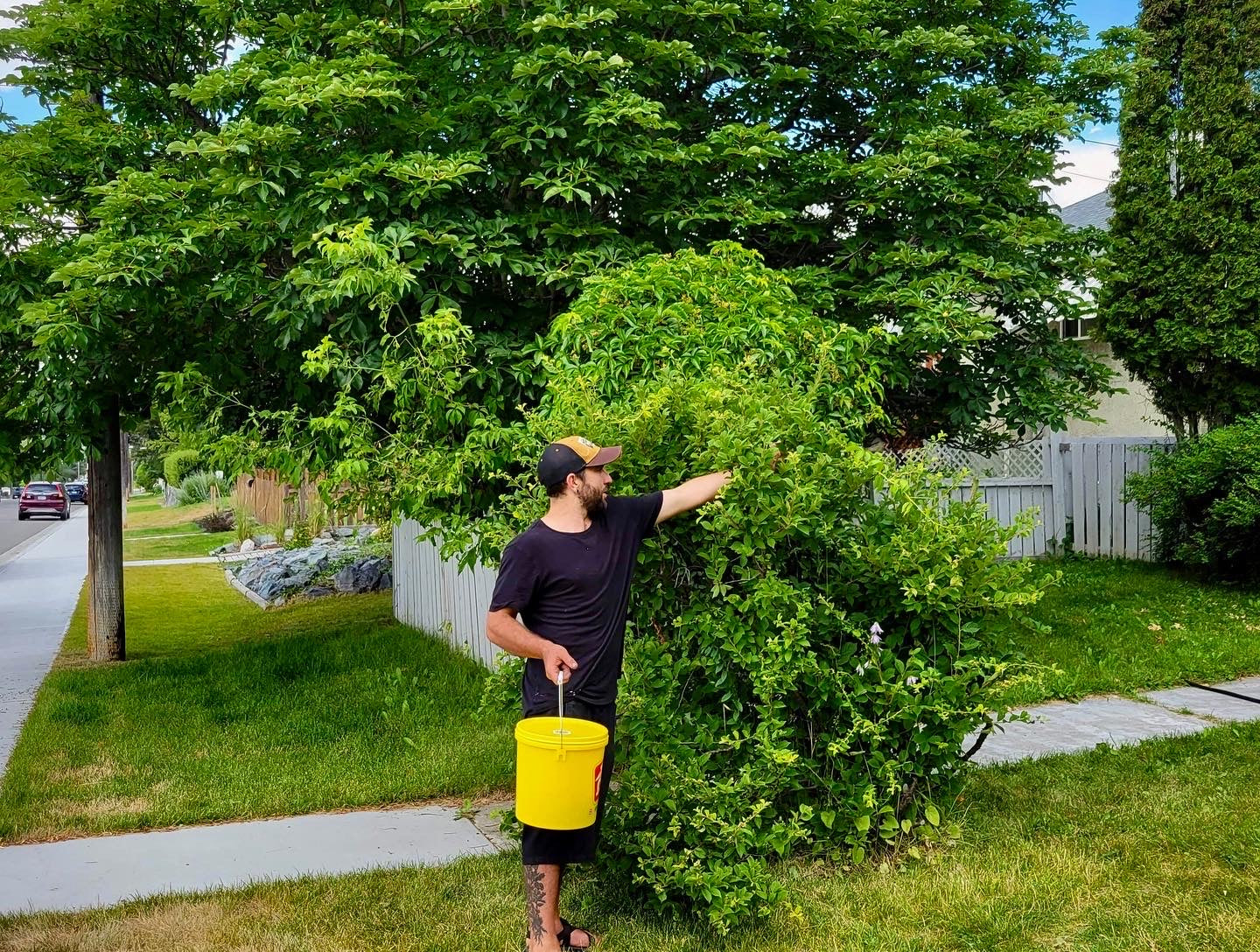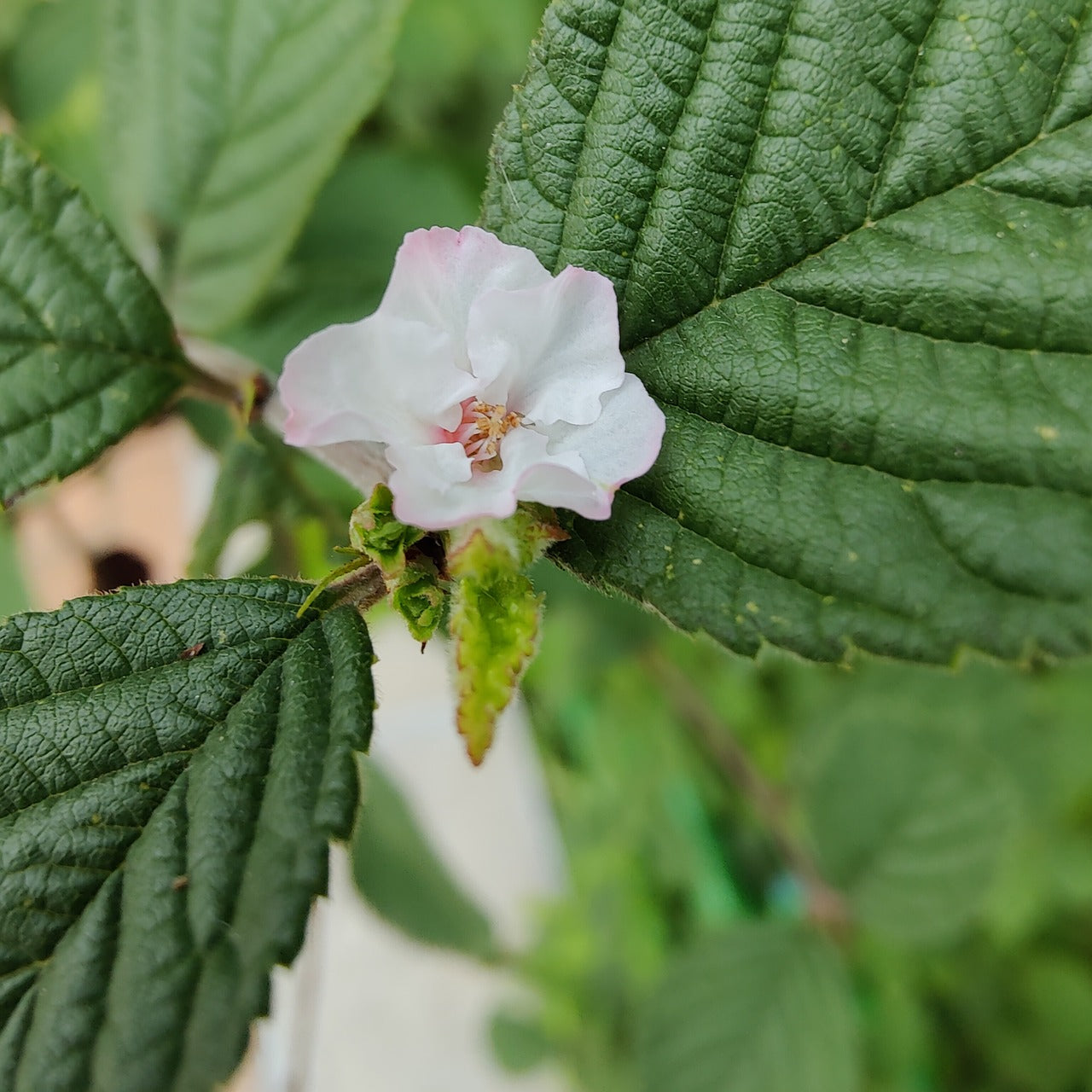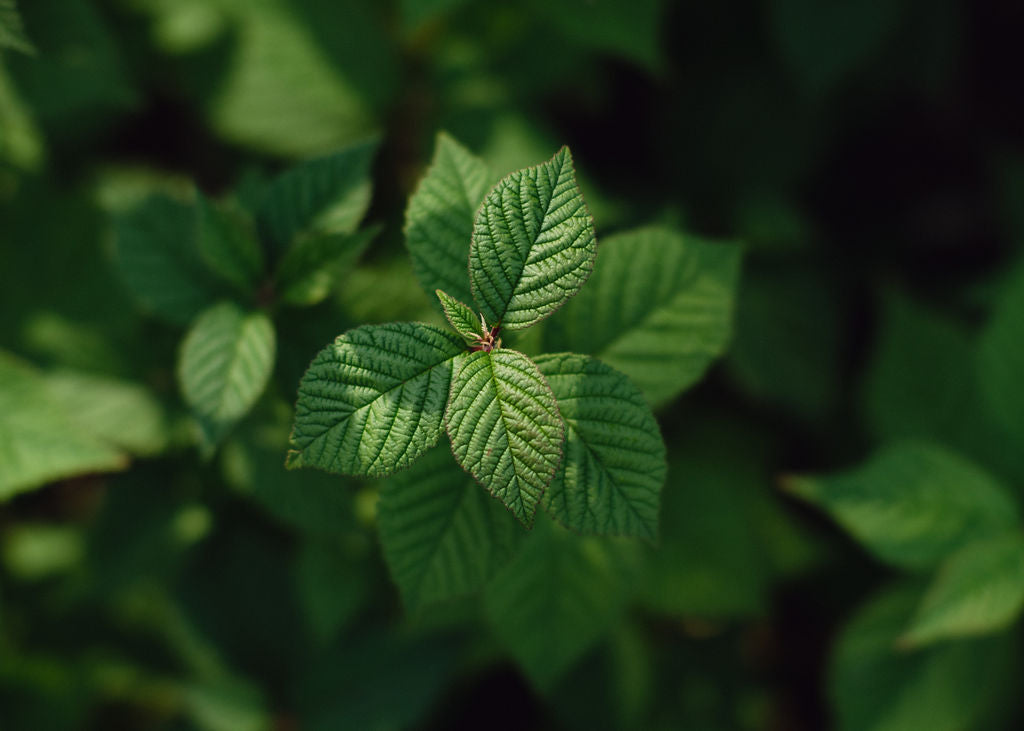 Collapsible content
The Tree

Height at maturity:4 meters

Hardiness Zone:

2

Water Requirements:

Average

Years to bear:

4-6

Solar:

Prefers full sun but can handle a bit of shade

Pollination:

Self fertile but will set better fruit with a friend nearby

Soil:

Highly adaptable
The Benefits

-Makes a great edible hedge
-Incredibly attractive veined leaves
-Great for pollinators, due to the fruit size being small the bush carries that many more blossoms
Additional info

-Nanking cherry is one of the most cold hardy cherry varieties available
-Cherries are small, about 1/2" in diameter
-Blossoms are very frost resistant compared to other fruit trees. Often crops are observed on Nanking's while everything else has next to nothing