Regular price
Sale price
$20.00 CAD
Unit price
per
Sale
Sold out
1 Year Old Air Bareroot Seedling 12"-24" multi-stemmed
Plant at least 2 for proper pollination and lot of nuts. Hazels typically begin bearing in 3-5 years.
Hybrid Hazelnuts play a key role in an innovative and sustainable approach to modern agroforestry, especially significant in food forest systems and integrated animal farming. These hardy nut bushes are tailored for both ecological resilience and productive yield, making them an ideal choice for farmers and permaculturists focusing on sustainable and symbiotic agricultural practices.
Importance in Food Forest Systems and Agroforestry: In food forest and agroforestry setups, Hybrid Hazelnuts serve multiple functions. They are excellent for creating understory layers in forest gardens, contributing to the ecological diversity and stability of the system. Their ability to produce a high yield of nuts is particularly beneficial in integrated animal systems. For free-range pigs and grass-fed cows, these nuts provide a nutritious and natural feed source, enriching their diet with essential fats and proteins. 
Growing Preferences:
Soil: Hybrid Hazelnuts are adaptable to various soil types, but they thrive best in well-drained, fertile soils with a neutral to slightly acidic pH.
Water: These plants prefer consistent moisture, especially during the establishment phase and the nut development period. Mature plants exhibit good drought tolerance.
Sunlight: Full sun to partial shade is ideal for Hybrid Hazelnuts, with sunnier locations often leading to better nut production.
Uses in Agroforestry: Hybrid Hazelnuts are not just valuable for human food production; they also play a crucial role in soil conservation and habitat creation within agroforestry systems. The dense foliage and root systems help in preventing soil erosion, while the plants themselves provide habitat and food for a variety of wildlife species, further enhancing biodiversity.
These hazelnuts are from the seed-stock of plantings by the famous nut breeder Jack Gellatly in Kelowna, British Columbia. Gellatly's hazels were hybrids of many types of commercial varieties native to Europe crossed with other North American hazels from a range locations within Canada and America. Over many decades, he proceeded to select for blight resistance and nut production achieving large success with plantings that still stand strong today. They produce large crops in a dry inland climate with historic temperature lows reaching well below -20c. 
Share
View full details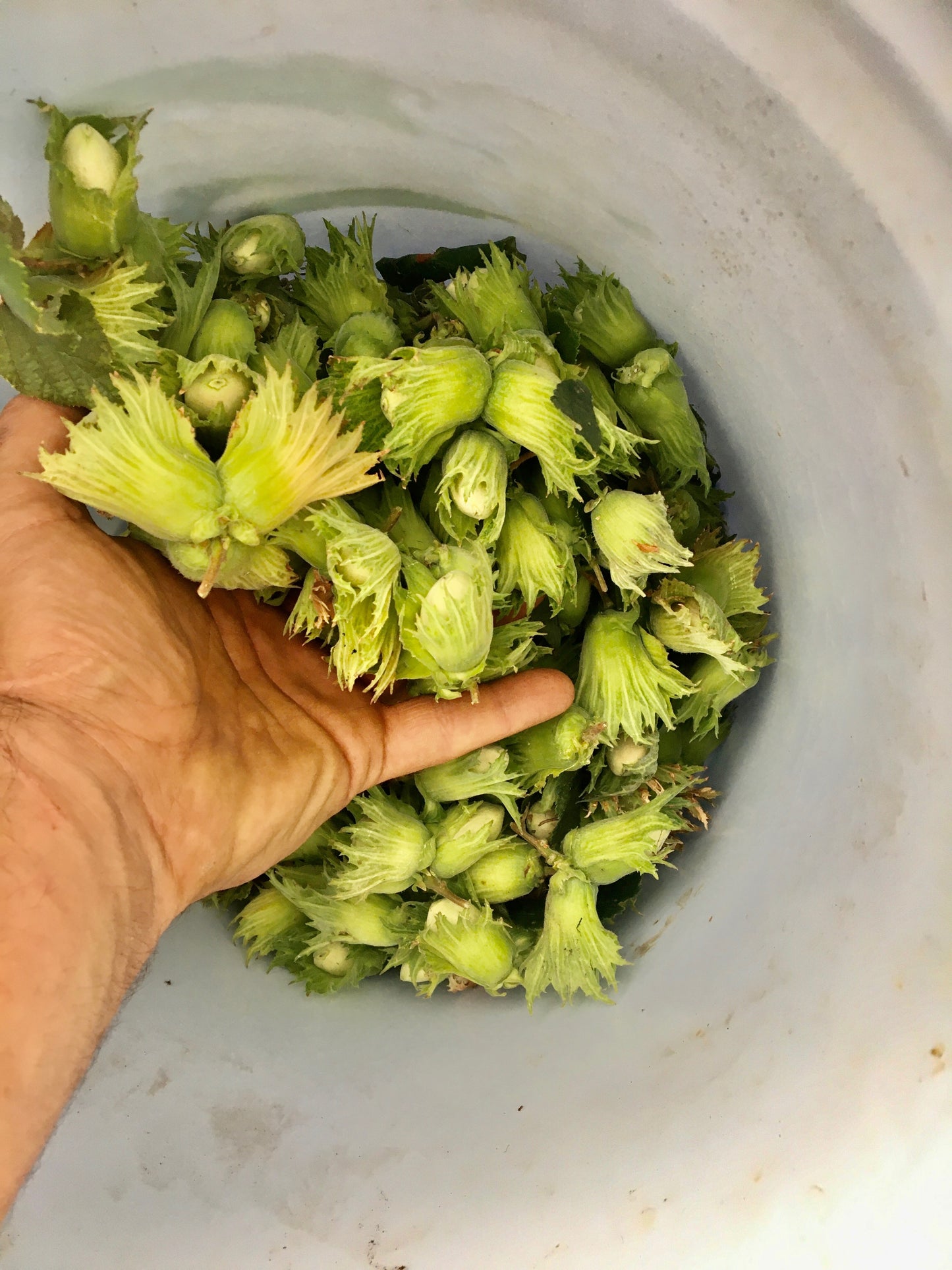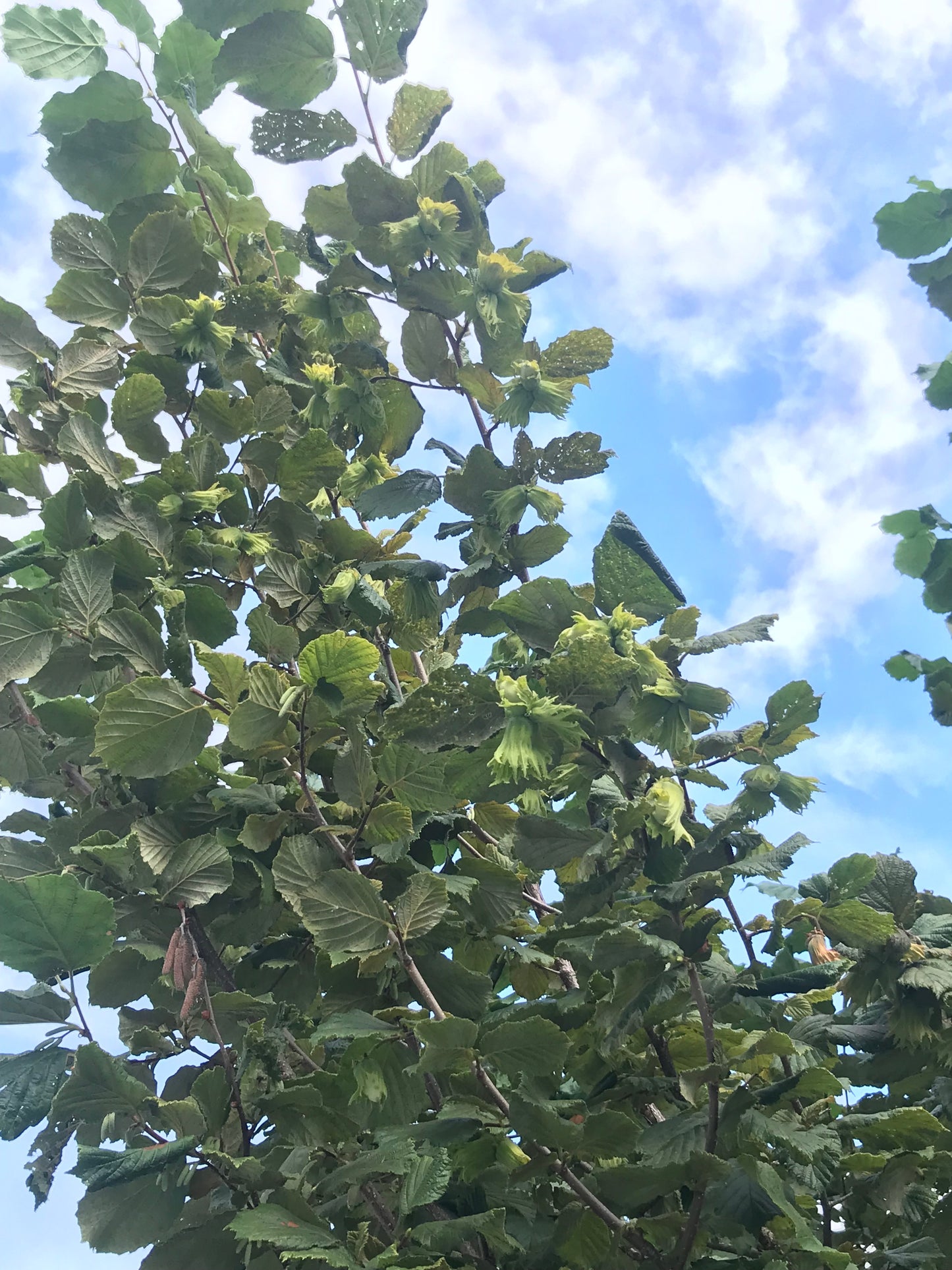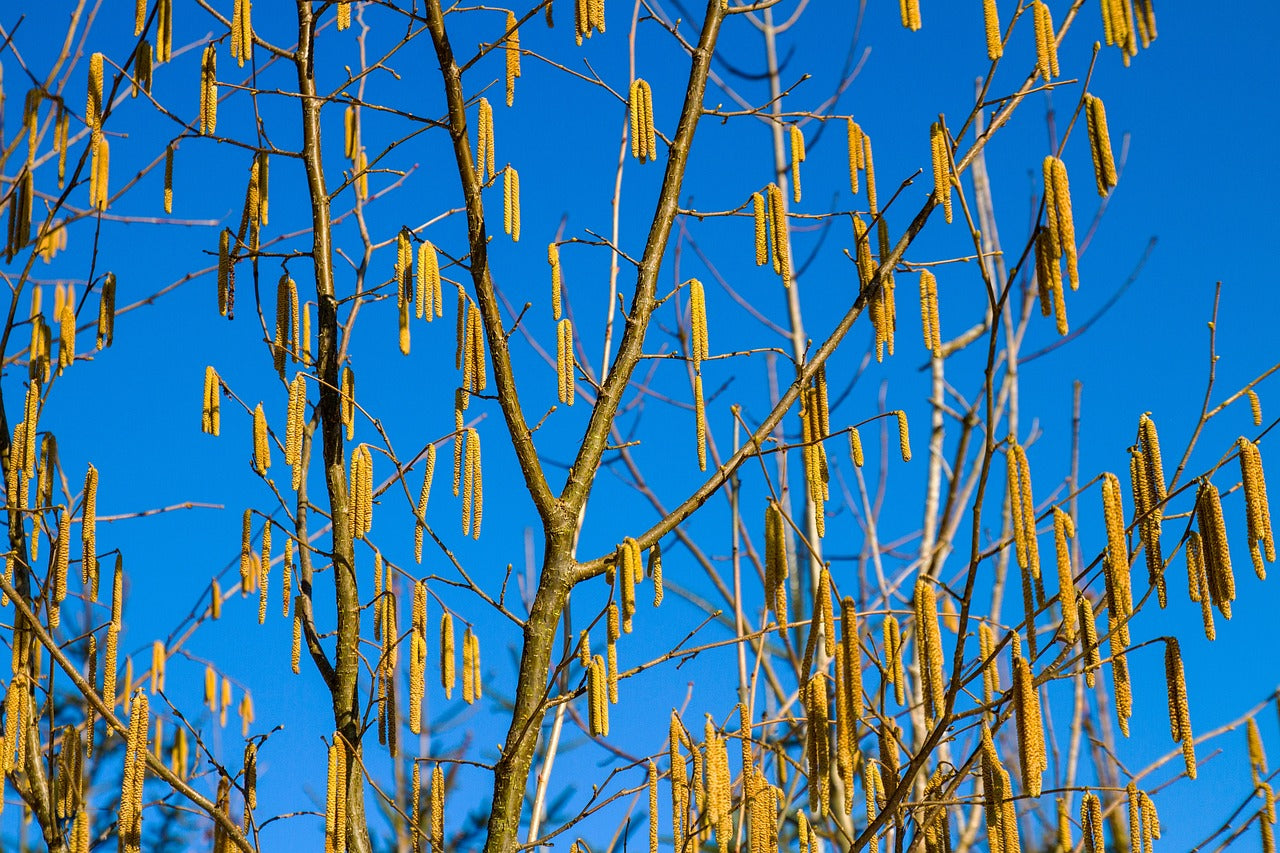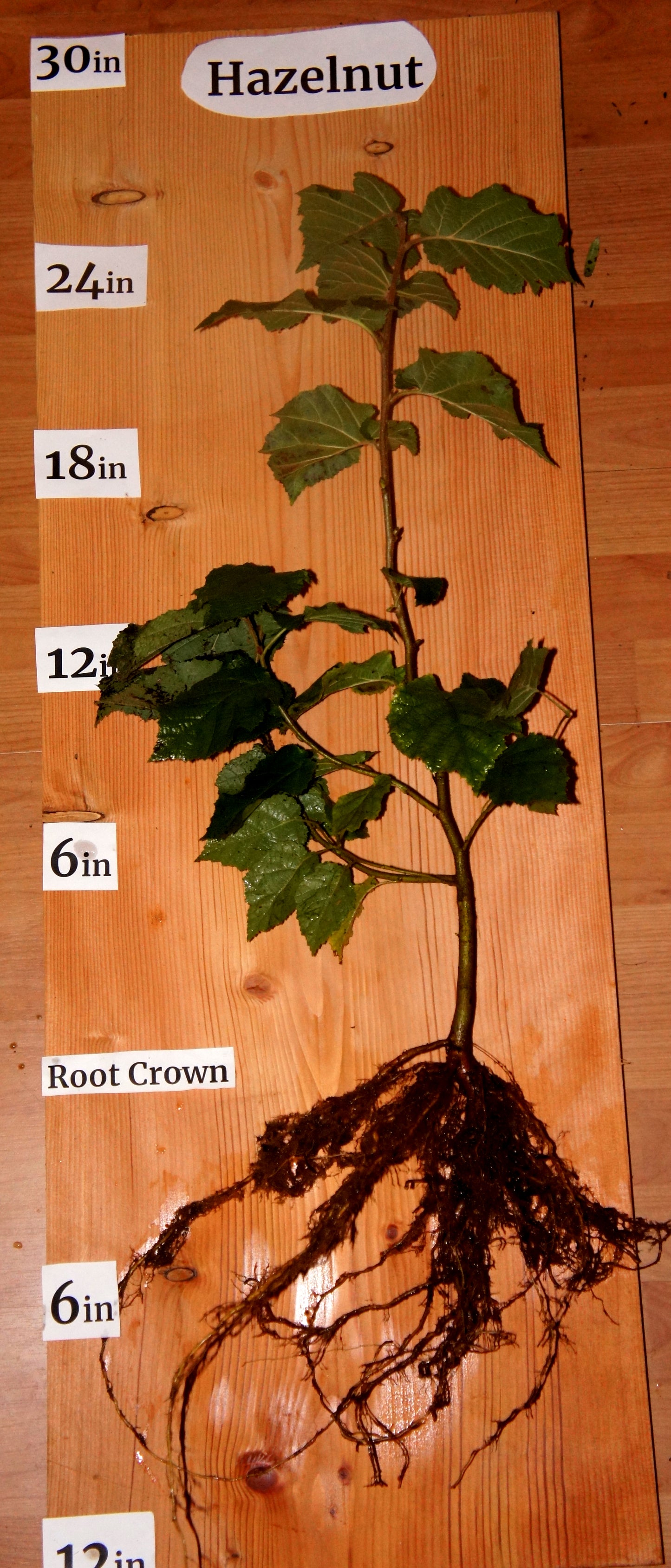 Collapsible content
The Tree

Height at maturity:4 meters

Hardiness Zone:

4 but should be tried in zone 3 and possibly colder

Water Requirements:

Average to low.

Years to bear:

3-5

Solar:

Partial shade to Full sun

Pollination:

Self sterile, needs a friend close by for pollination. Plant with 25 feet of one another to ensure good pollination

Soil:

Prefers a rich loam but can survive in a range of soils from sand to clay
The Benefits

-Nut high in fats and protein
-Long lived, especially with coppice management
-Beautiful fall color
-Can handle heavy browse and destruction once established and will sprout out new shoots
Additional info

-Hazelnut wood has many uses including bow making, tool handles and mushroom production
-Hazelnuts can be pressed into an edible oil, which is a rare staple commodity produced in northern climates from a perennial crop.
-Can be used as a living hedge fence, understory crop, or out in the open.
-Great to use with integrated livestock browsing