Regular price
Sale price
$20.00 CAD
Unit price
per
Sale
Sold out
1 year old Bareroot seedling 8"-14" tall 
Origin of Our Seedlings Our Beech tree seedlings are sourced from parent trees of the Copper Beech variety. About half the trees we have are showing purple qualities.
The Beech stands regal and majestic, renowned as the queen of British trees. It creates a cathedral of leaves, providing an enchanting experience beneath its grand canopy. Its young leaves, a lively lime green with delicate hairs, are not only visually appealing but also serve as a unique edible component and is one of the edible tree leafs if managed by coppicing cooking the fresh leaves properly .
Copper Beech The Copper or Purple Beech, cultivated from the common Beech, reaches towering heights exceeding 40m. It exhibits a smooth, grey bark and slender, zig-zag patterned twigs, while its coppery leaf buds, torpedo-shaped and up to 2cm in length, showcase a distinctive criss-cross pattern, setting it apart.
Supporting Wildlife and Biodiversity The Beech tree is a treasure trove for wildlife, providing sustenance for caterpillars of varied moths and seeds for small mammals and birds. Its longevity ensures a haven for diverse species, including hole-nesting birds and wood-boring insects, while its bark supports fungi, mosses, and lichens.As an exceptional hedging plant, the Beech is resilient, tolerating hard pruning, and providing a dense, leafy screen all year round, enhancing both privacy and bird habitats.
Edibility and Nutritional Benefits Though small, the Beech nuts are not only edible but packed with nutrition, serving as a valuable food source for humans and wildlife alike. Their size belies their potent nutritional content, making them a worthwhile harvest for those seeking a natural, wholesome addition to their diet.
. 
Share
View full details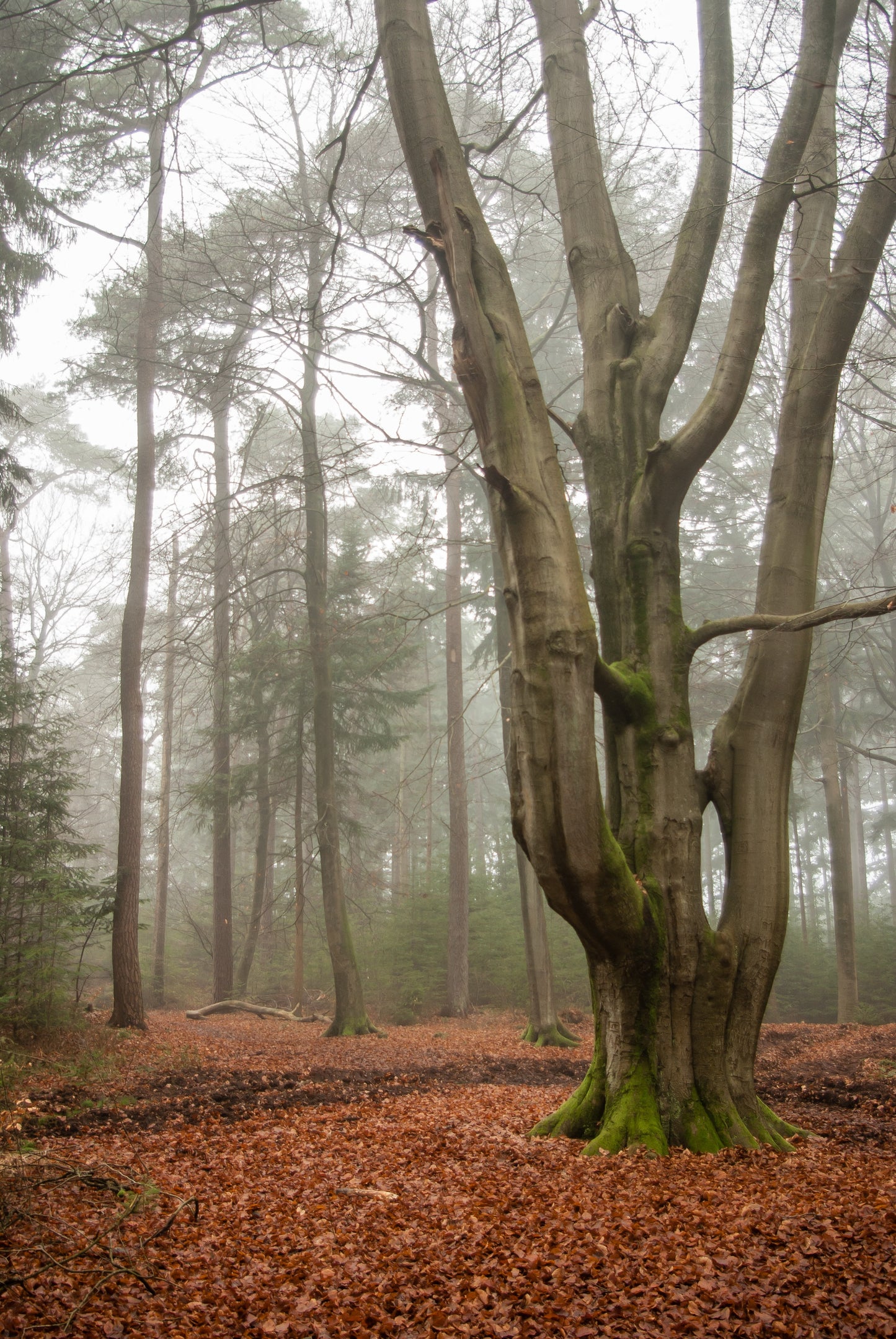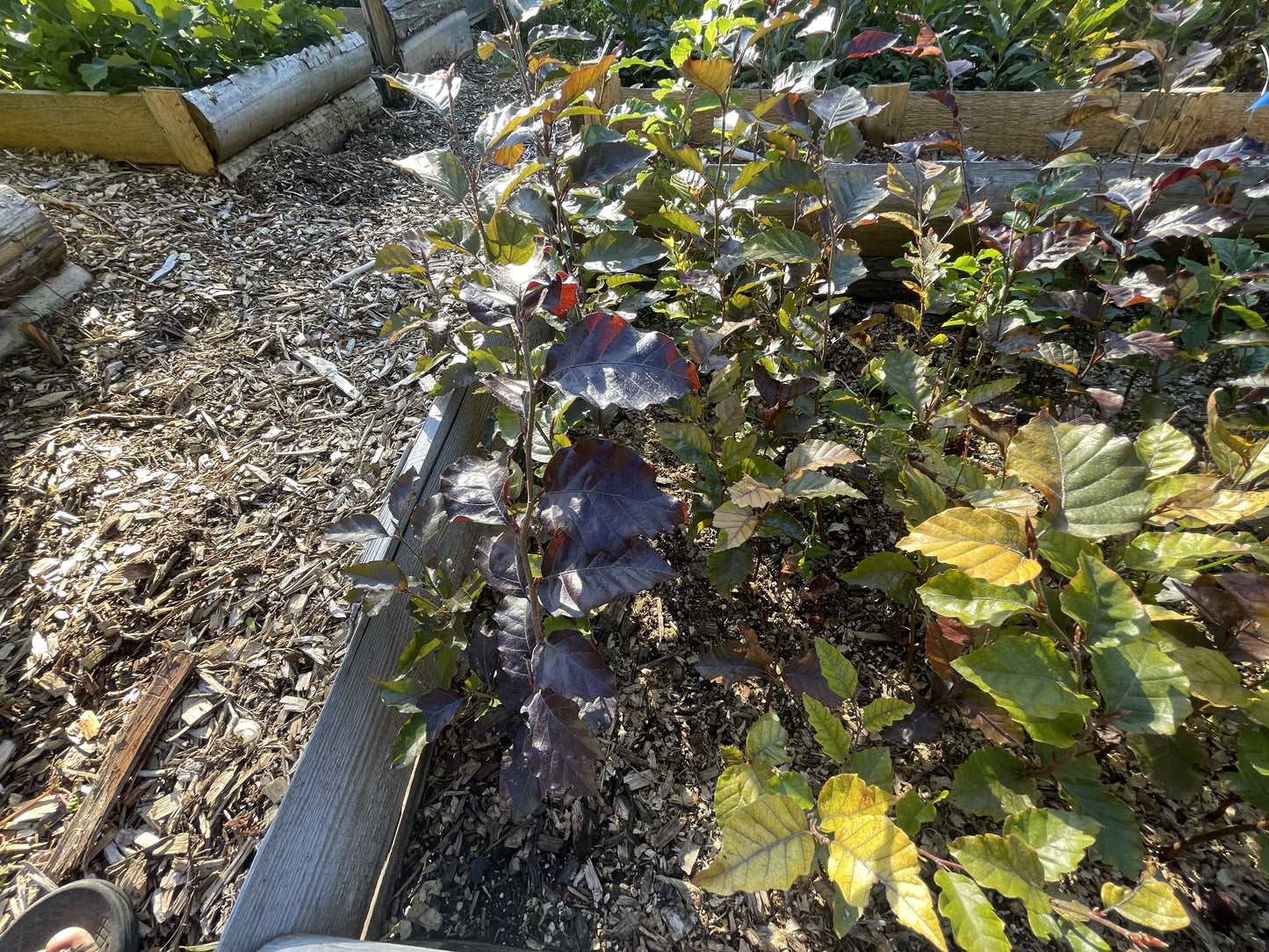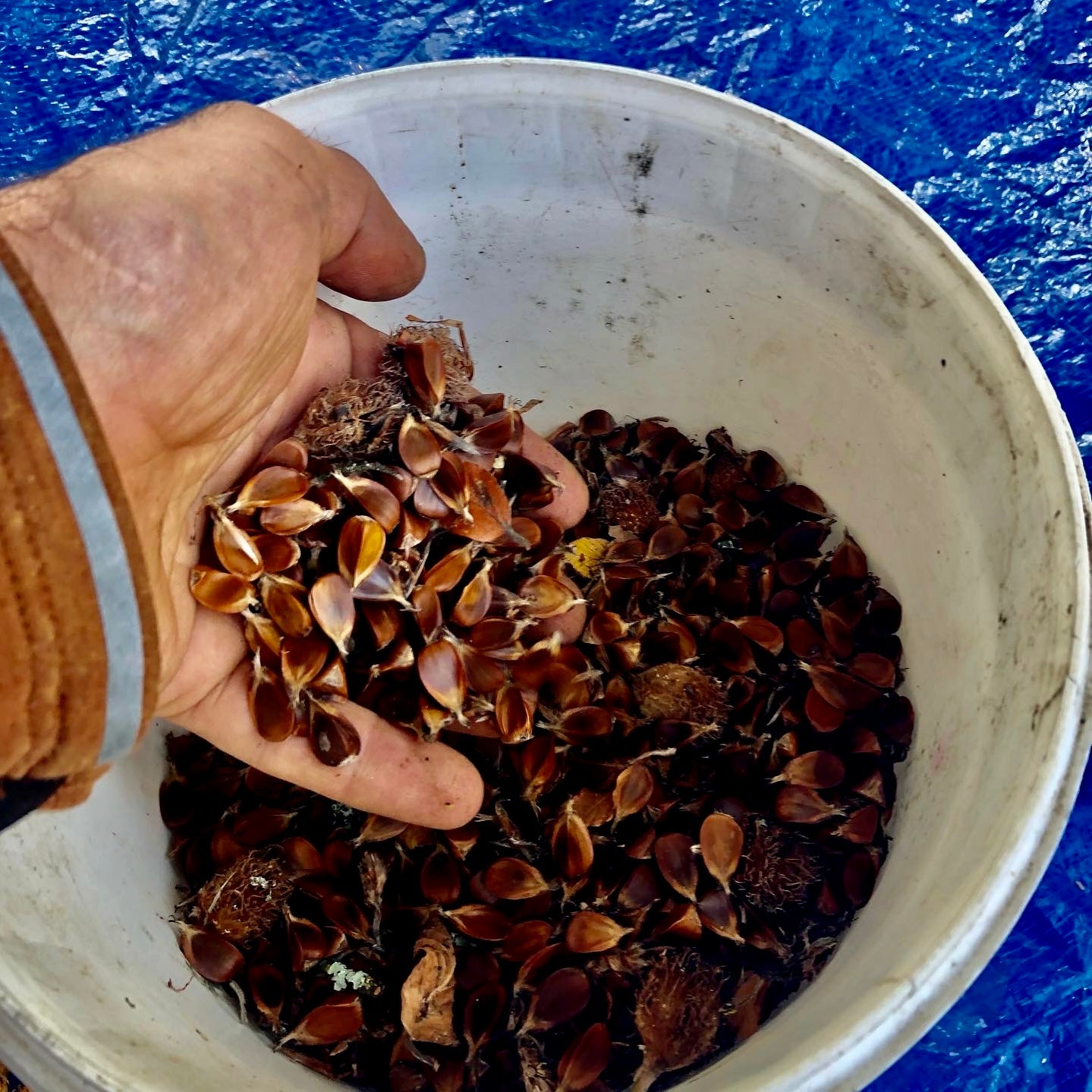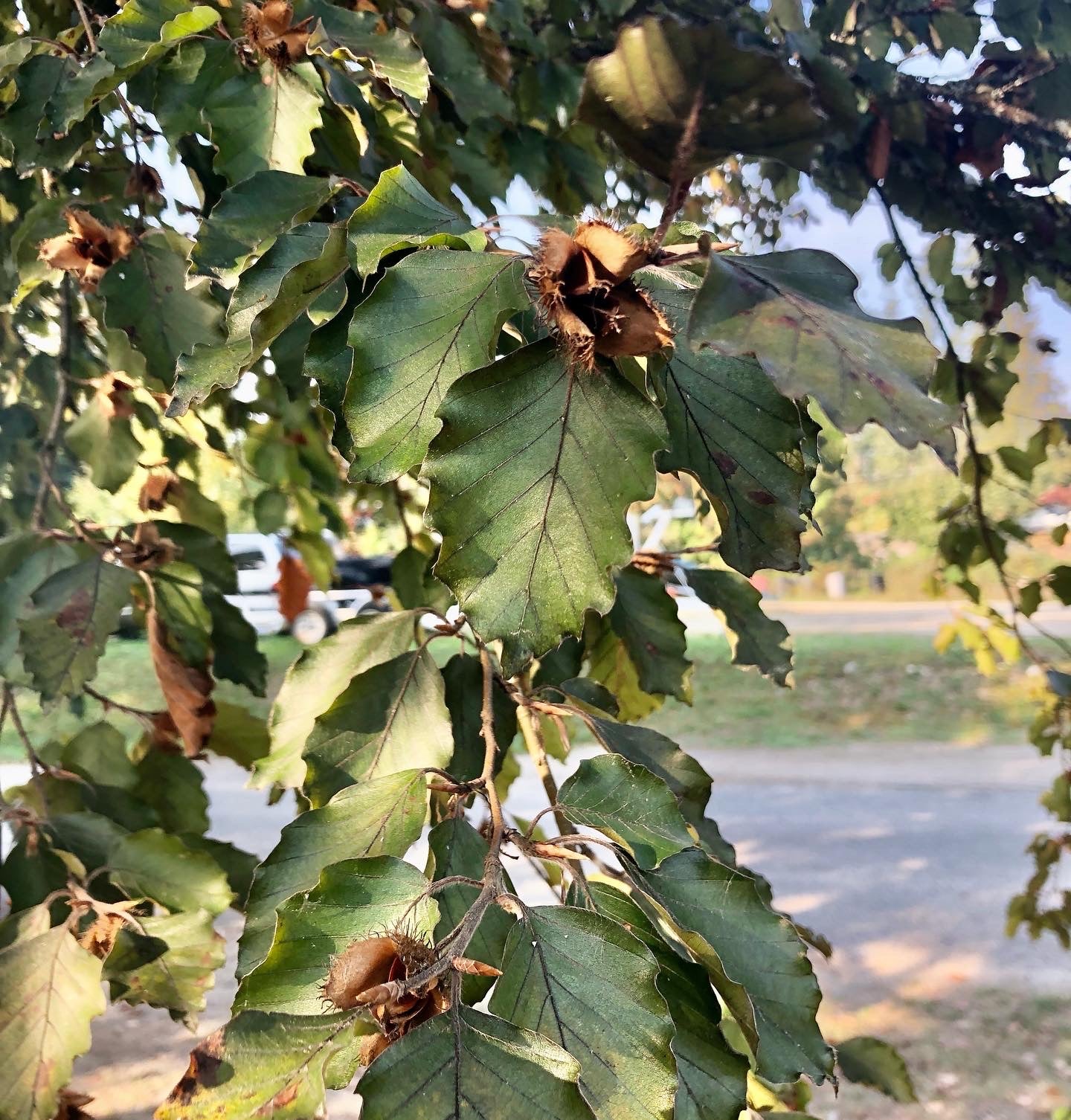 Collapsible content
The Tree

Height at maturity:75 feet+

Hardiness Zone:

Zone 4

Water Requirements:

Moist conditions can be tolerated in well draining soil.

Years to bear:

8+ years

Solar:

Can handle a large amount of shade and can become a nice forest grown tree. Will sunburn when young.

Pollination:

Mostly self sterile, needs another tree nearby for pollination

Soil:

The European Beech thrives best in well-drained, loamy soils, rich in organic matter, with a slightly acidic to neutral pH range of 6.0 to 7.0. While it can tolerate sandy loam and slightly alkaline conditions, this tree requires consistent soil moisture but cannot withstand waterlogged areas or standing water.
The Benefits

-Wildlife food
-Shade Tolerant
-Can handle wet conditions
Additional info

Shade tolerant tree. Actually benefits from a bit of shade in the early years of its life while "waiting" for a canopy opening which you can give it eventually or grow it under moderate shade conditions.