Regular price
Sale price
$20.00 CAD
Unit price
per
Sale
Sold out
2 year bare root seedling cuttings 14"-24" tall
The Cornelian Cherry is a key food forest plant known for its vibrant yellow flowers which bloom in early spring, typically in March, and its deep red foliage in autumn. The fruit, while not acclaimed for its taste, is highly nutritious and adds value to the plant for those seeking both ornamental beauty and fruit production. Some bushes produce sweeter fruits than others and all benefit from letting the fruit ripen and develop sugars.  Can be shaken onto a tarp for quick harvest. 
This plant is cold hardy with reports of productive varieties in zone 3. Adaptable to a range of soil conditions from moderate to rich fertility, including heavy clay, the Cornelian Cherry prospers in moist soil and full sun but also endures shade and wind exposure. Its drought resistance and minimal pest and disease concerns make it a hardy choice for gardeners.These trees are known for their longevity, with specimens over a century old still fruiting.
Cornelian Cherry wood, noted for its exceptional density, has historical uses in making small domestic tools and even jewelry, while the leaves and bark have been utilized for tanning and dyeing purposes. Despite few natural threats, wildlife may share an interest in its fruit and is great for feeding birds. 
Share
View full details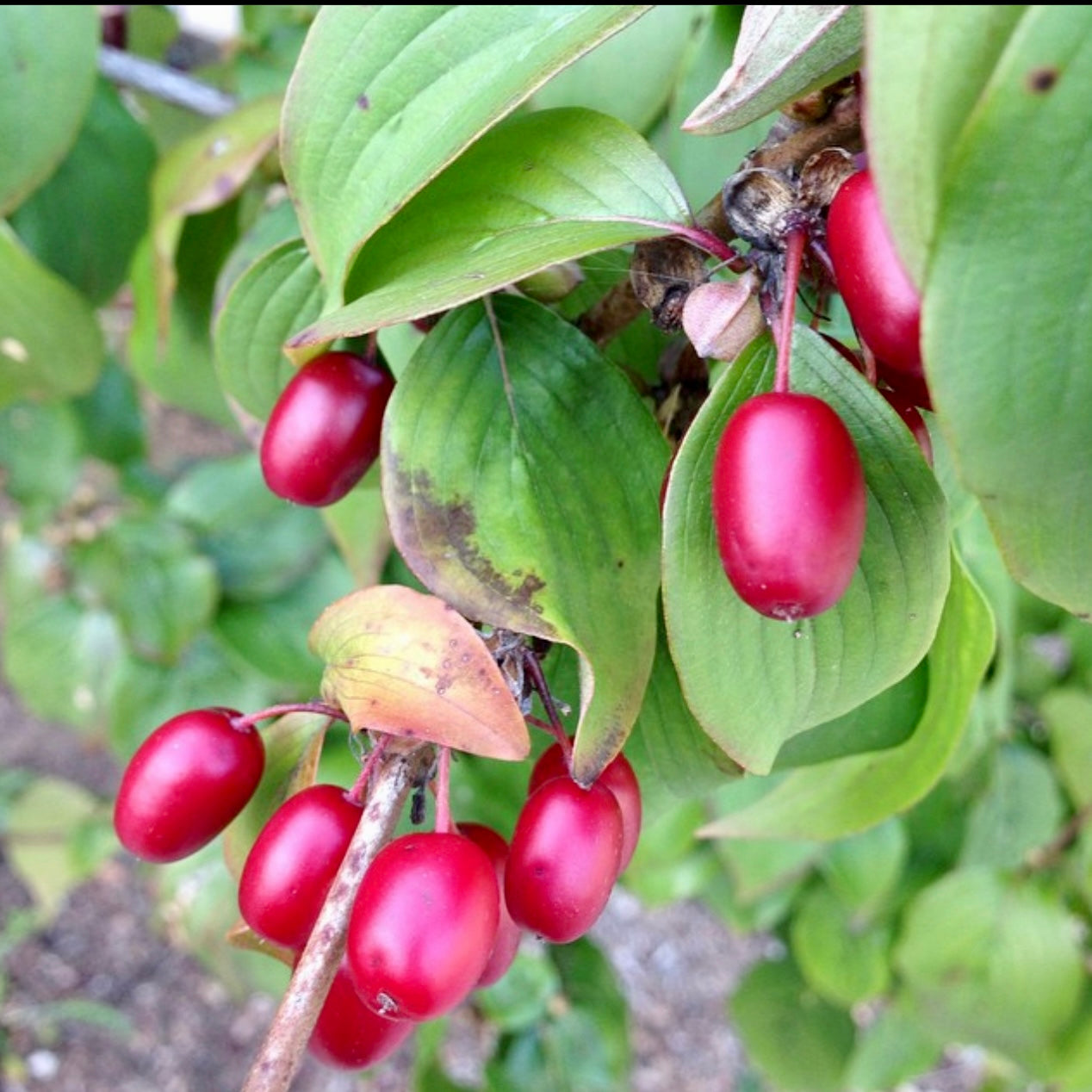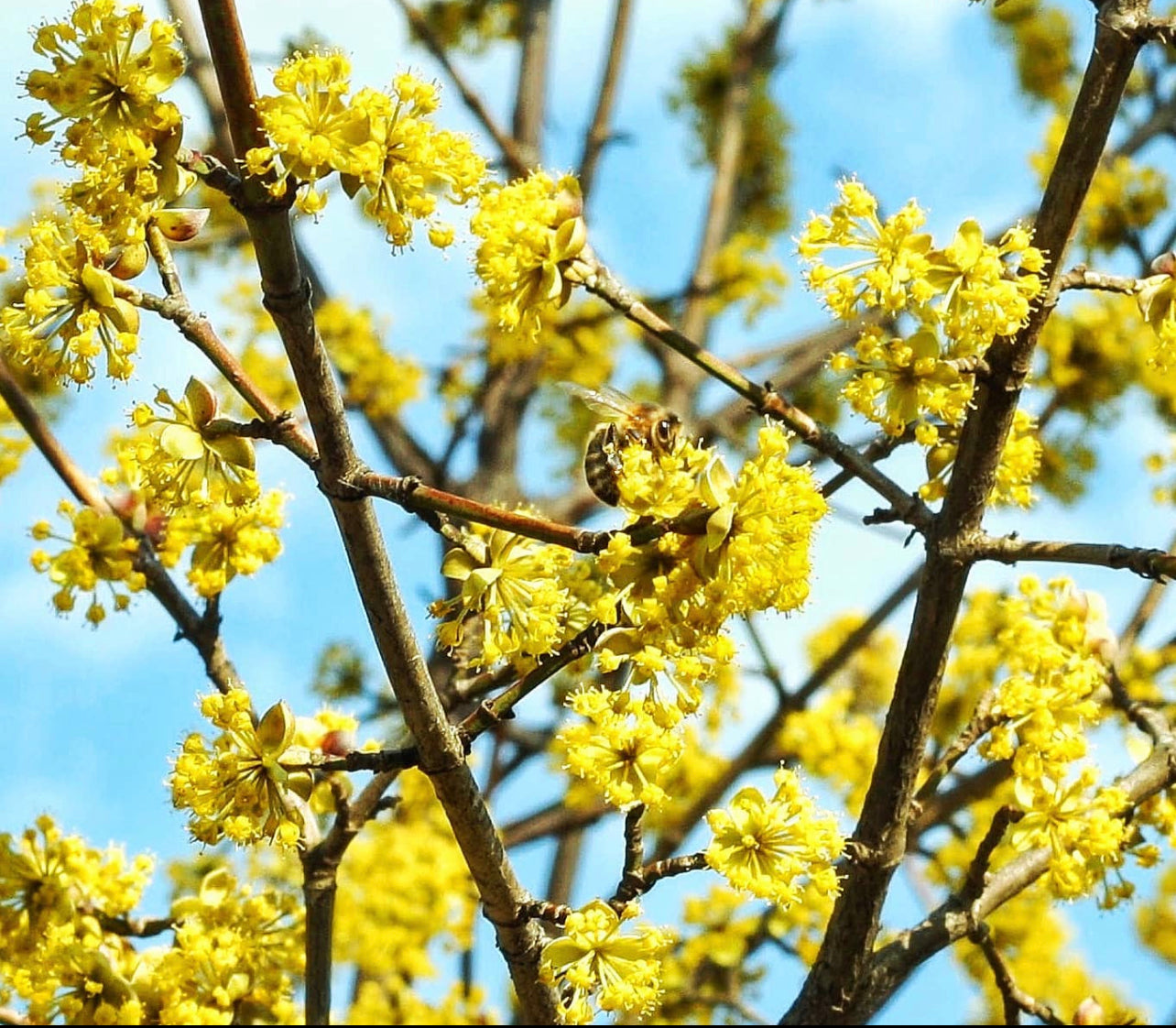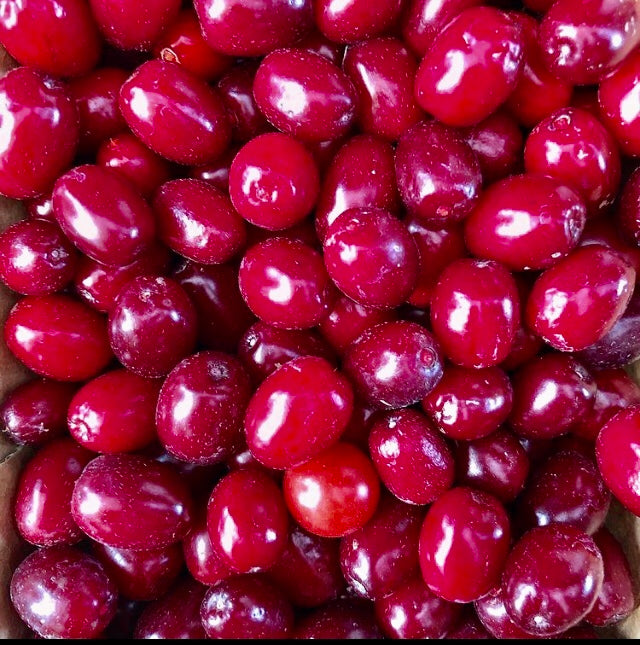 Collapsible content
The Tree

Height at maturity:Up to 10 feet

Hardiness Zone:

3

Water Requirements:

Can handle dry windy sites

Years to bear:

4-6

Solar:

Part Shade to Mostly Sun

Pollination:

Somewhat self fertile, works best with another pollinator nearby

Soil:

Adaptable to many soil types.
The Benefits

-Incredibly cold hardy
-Produces a consistent yearly crop
-Superfood
-Grows great as an understory plant
Additional info

-In Russia, they are used for sour soup and meat sauces.
-In France, they widely cultivate them to grow bigger and those contain much more sugar.
-The pits of cornelian cherries have been excavated from a neolithic site in northern Greece. (7000+ years old)