Regular price
Sale price
$20.00 CAD
Unit price
per
Sale
Sold out
2 year old bareroot seedling 10"-18" tall
The Ginkgo tree, a living fossil unchanged for 200 million years, is characterized by its graceful fan-shaped leaves, open pyramidal form, and stunning gold fall color. Thriving in urban, street side, and woodland settings, it is highly disease and pest resistant. Ginkgo is quite hardy with some reporting it suitable in zone 3 climates. The leaves are utilized in Traditional Chinese Medicine, and the nuts from female trees are edible.
The Ginkgo tree not only stands out for its remarkable urban resilience and stunning visual appeal but also holds a unique place in the agroforestry world as the original nut tree. It produces nuts that have been part of human diet and culture for thousands of years.The nuts are not just appreciated for their flavor but also for their nutritional value. They are rich in starch, protein, and healthy fats, making them a wholesome addition to the diet.
It requires deep, well-draining soil and at least half a day of sunlight, though it is intolerant of excessively wet, alkaline, and compacted soils. With an columnar shape that doesn't quickly shade out undergrowth, it's easy to grow, never needs pruning or spraying, and can grow 30 cm or more annually without the need for fertilization.
Being a gendered species, female trees require a male counterpart for fruit production. Care should be taken when transplanting due to the tree's rubbery, easily damaged roots. The Ginkgo stands as a resilient and unique choice for various landscapes.
Share
View full details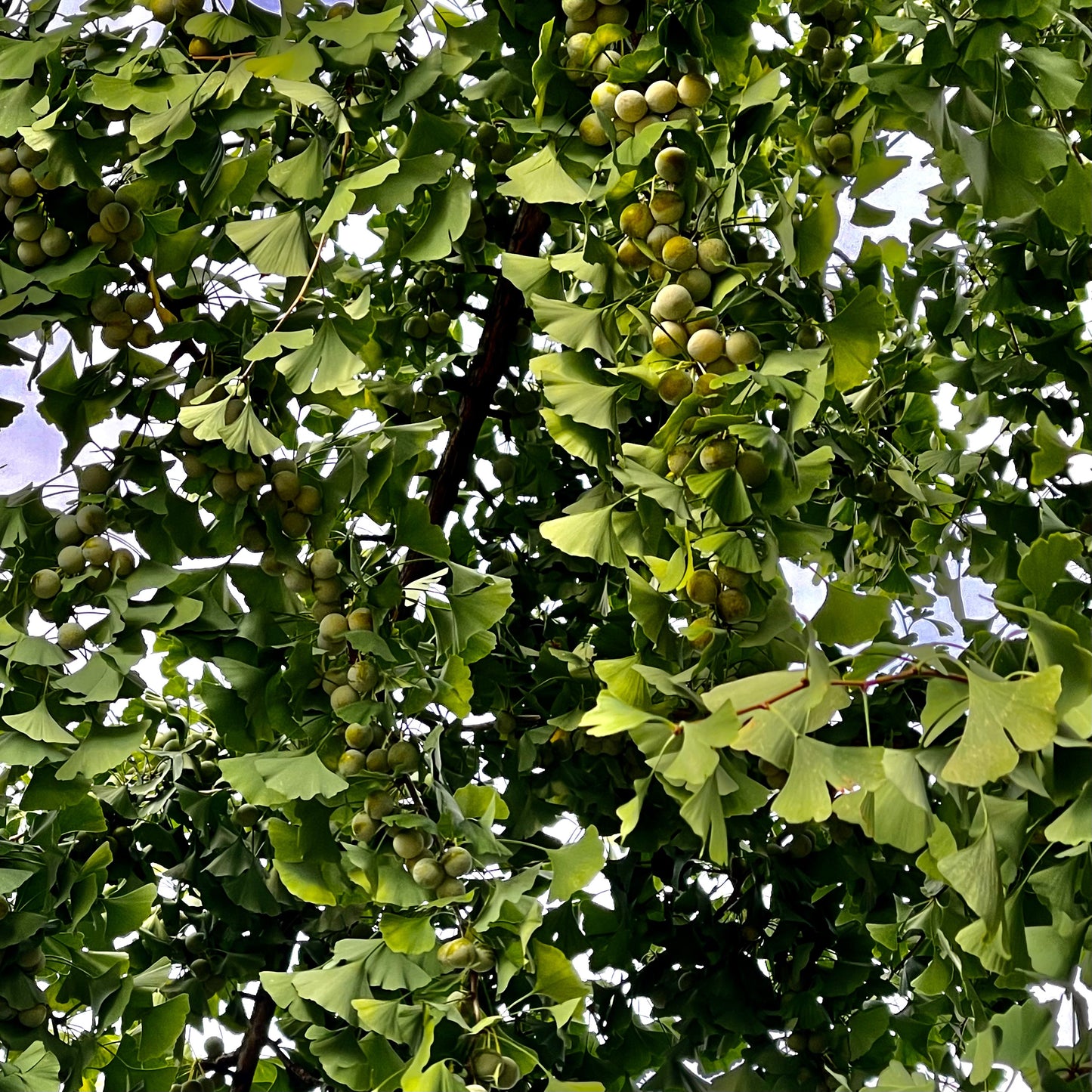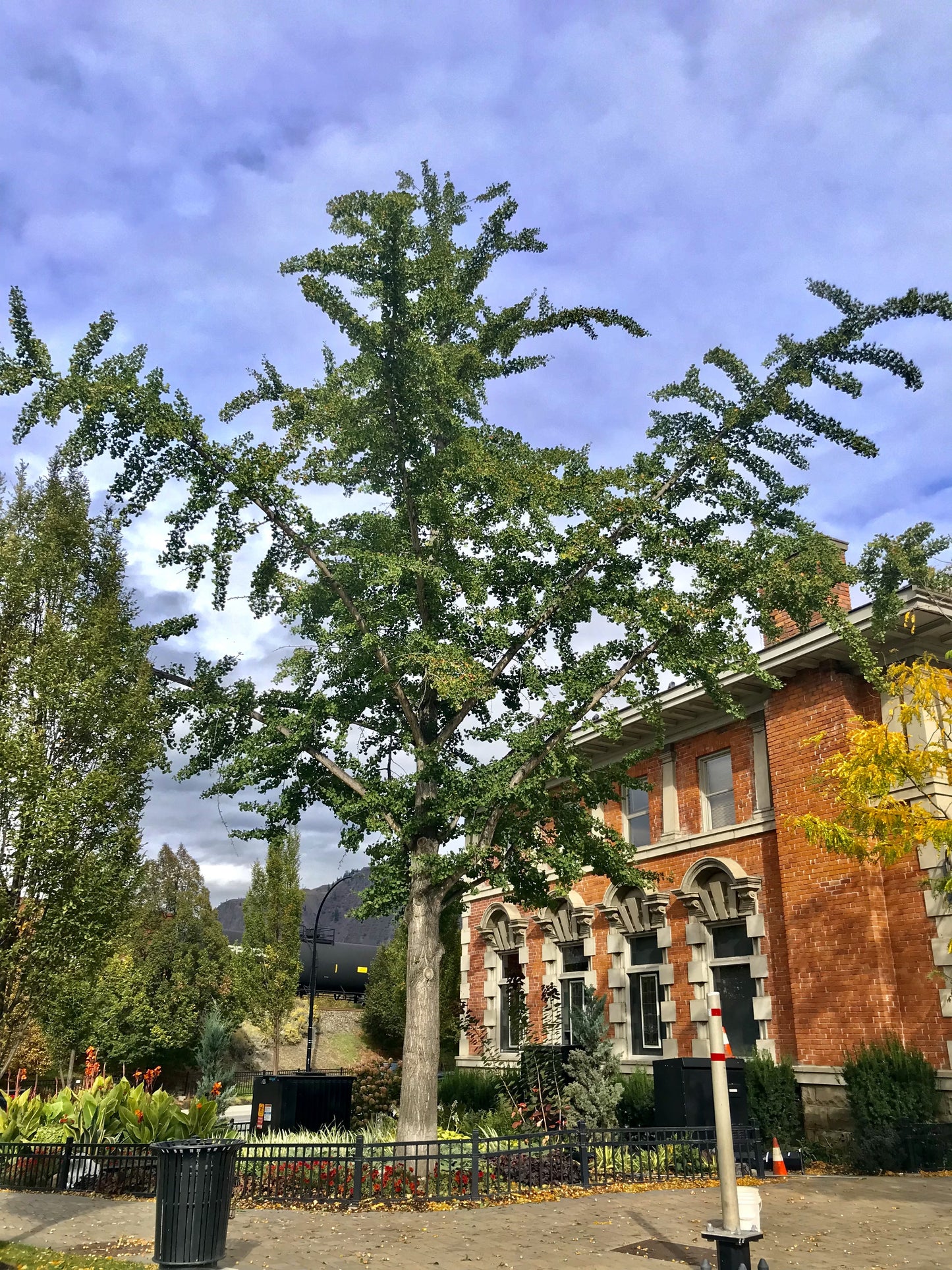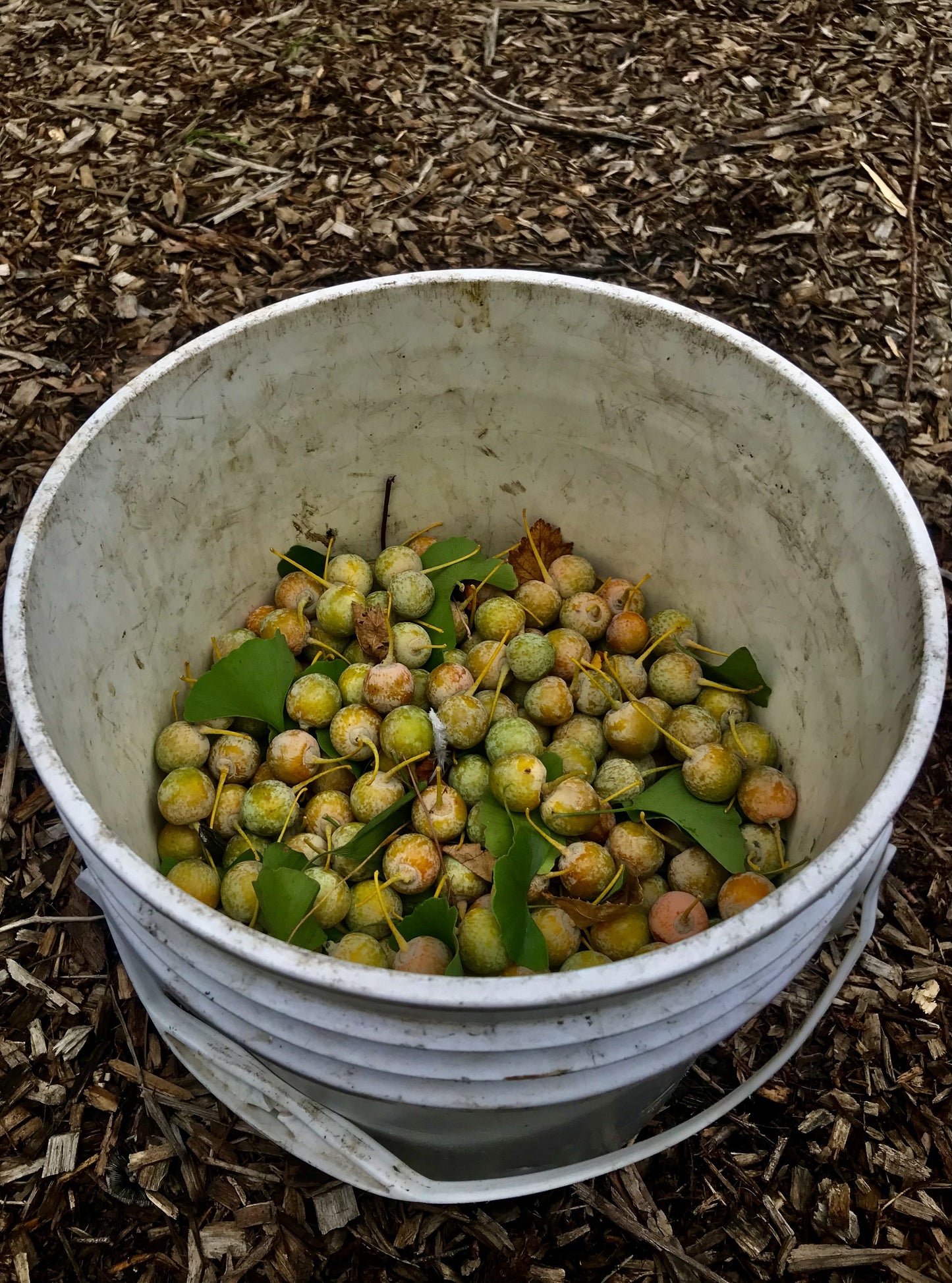 Collapsible content
The Tree

Height at maturity:Up to 60 feet

Hardiness Zone:

3

Water Requirements:

Low

Years to bear:

10+

Solar:

Prefers full sun

Pollination:

Male and Female trees. Female trees produce fruit and require a male to make fruit

Soil:

Tolerates a range of soil types.
The Benefits

-Adaptable
-Beautiful and unique
-Disease and bug resistant
Additional info

-Nuts are encased in a stinky flesh that can be processed and washed off.
-Incredibly pollution tolerant
-Cold hardy and productive in many Canadian climates