Regular price
Sale price
$15.00 CAD
Unit price
per
Sale
Sold out
1 Year Old Bare root seedling 8"-12" 
The Flowering Dogwood is notably shade-tolerant, making it an excellent choice as an understory tree. This characteristic ensures that it can thrive beneath the canopy of larger trees, adding to its adaptability and making it a valuable addition to diverse landscaping scenarios.
The Flowering Dogwood (Cornus florida), a small tree indigenous to the Eastern regions, presents a striking appearance with its bracts, which are specialized leaves that resemble flower petals. As the seasons change, the foliage transitions to a vibrant red to burgundy color in autumn, accompanied by red berries that play a vital role in supporting local wildlife.
Exhibiting appeal throughout the year, the Flowering Dogwood graces its surroundings with a spectacular display of flowers from April to May, prior to the unfolding of its leaves. This unique flowering pattern creates a captivating scene of white speckled across the landscape. In addition to its seasonal color changes, the tree's bark adds a touch of intrigue with its alligator-like texture, contributing to the winter landscape's visual interest. The fall season is further enhanced by the presence of red drupes, which serve to attract native birds, thereby enriching the biodiversity of the area.
Share
View full details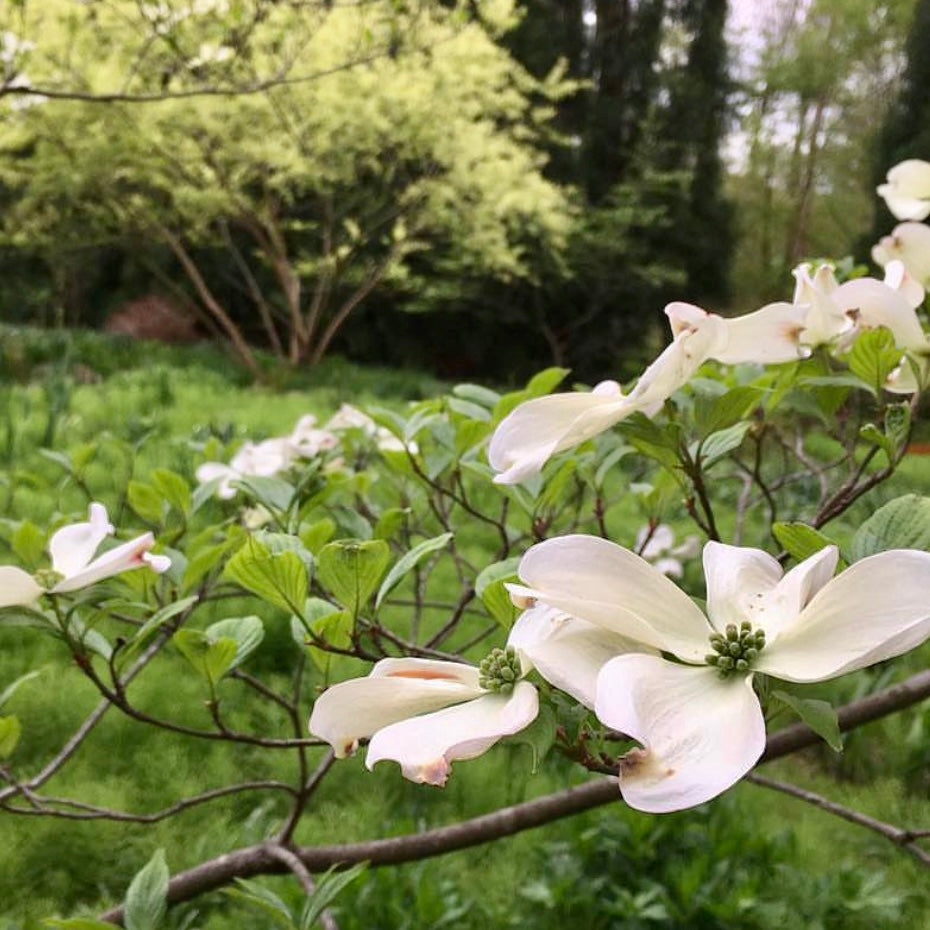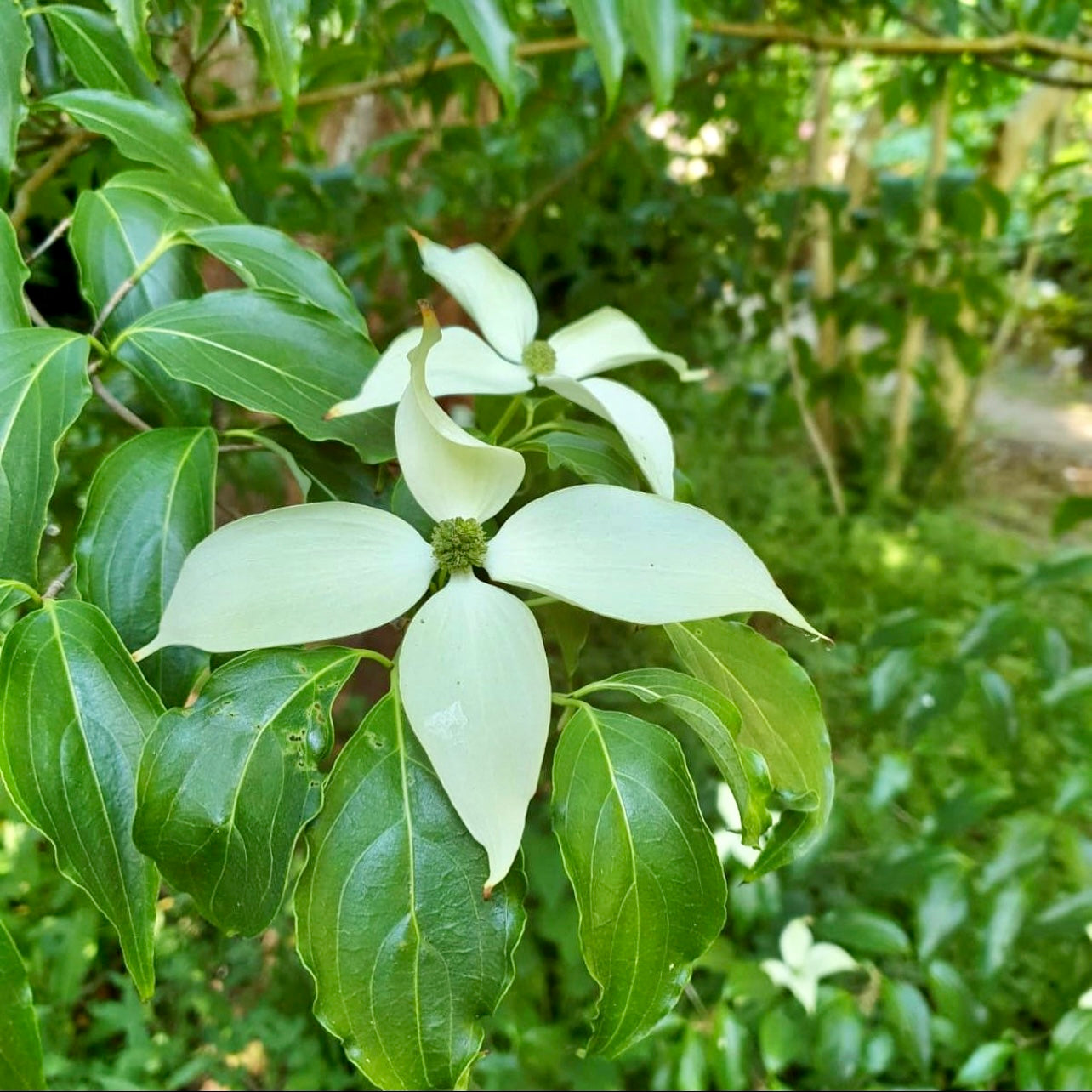 Collapsible content
The Tree

Height at maturity:Multi stem up to 20 feet

Hardiness Zone:

4

Water Requirements:

Require moist soil commonly seen in the understory setting

Years to bear:

6+

Solar:

Part Shade to Part Sun

Pollination:

Self fertile but fruit set is greatly improved with another friend nearby

Soil:

Well drained soil, found growing in a range of soil types
The Benefits

-Understory diversity
-Wildlife food
-Aesthetic spring flowers and fall colors
Additional info

-Root wood used medicinally
-Wood used for carving