Regular price
Sale price
$20.00 CAD
Unit price
per
Sale
Sold out
1 year old bareroot seedling 6"-10"
Originating from a unique cross between the cold hardy shagbark hickory (Carya ovata.) and the prolific pecan tree (Carya illinoinensis), Hican seedlings hold the traits of both progenitors. They exhibit the resilience and hardiness characteristic of shagbark hickory trees, while also producing the delectably sweet and flavorful nuts associated with pecan trees. This blend of qualities makes Hican trees highly adaptable, allowing them to flourish across a broad spectrum of climates. This adaptability, coupled with their potential to reach a stately height of up to 70 feet, makes them an excellent selection for both orchard cultivation and ornamental planting in home gardens.
Holding a hardiness down to zone 4, Hican trees, require the presence of two or more specimens to ensure successful pollination and optimal nut production. Patience is rewarded as these trees typically begin to yield their nuts within a span of 8 to 10 years. Gardeners and orchardists alike will find the Hican tree to be a bountiful source of nutritious nuts, enhancing both the aesthetic and culinary value of their landscape.
Share
View full details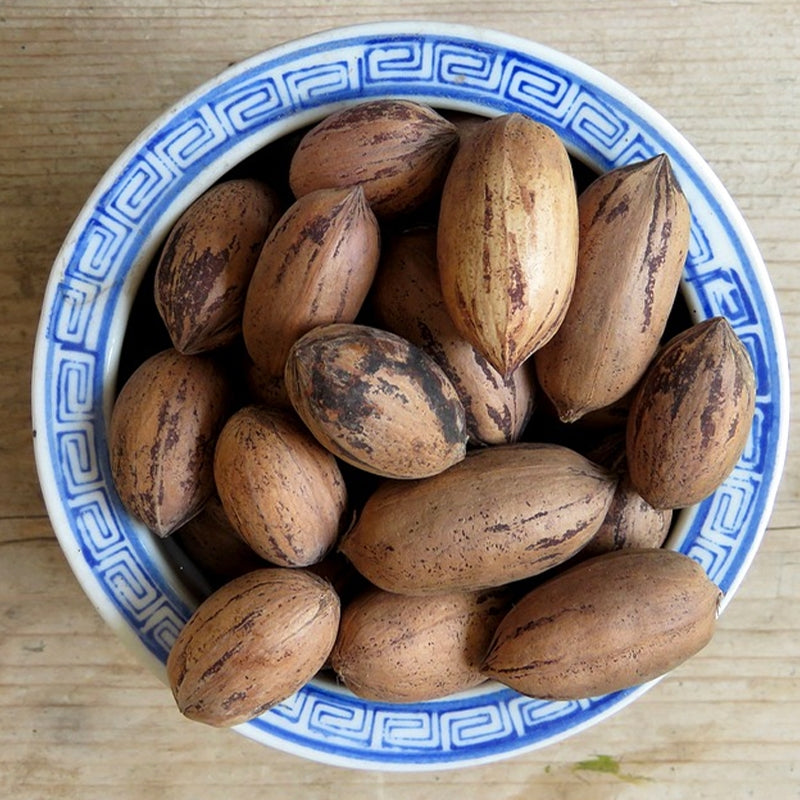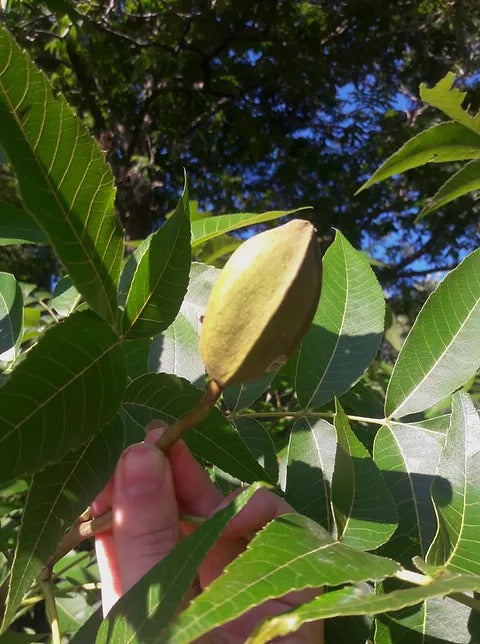 Collapsible content
The Tree

Height at maturity:60+ feet

Hardiness Zone:

4

Water Requirements:

Moderate to moist conditions

Years to bear:

8+

Solar:

Full Sun

Pollination:

Potential to be self fertile but there are reports of unfilled nuts so it would be best to have another pollinator nearby

Soil:

Needs well draining soil
The Benefits

-Bringing the high food potential of pecans into a cold climate.
-High growth rate, lots of hybrid vigor.
Additional info

There are several pecan hickory crosses called hicans. Some of them were made with shellbark hickory x pecan and others were shagbark hickory x pecan or even bitternut hickory x pecan. Our seed source is likely from Burton parentage, a shagbark x pecan hybrid.